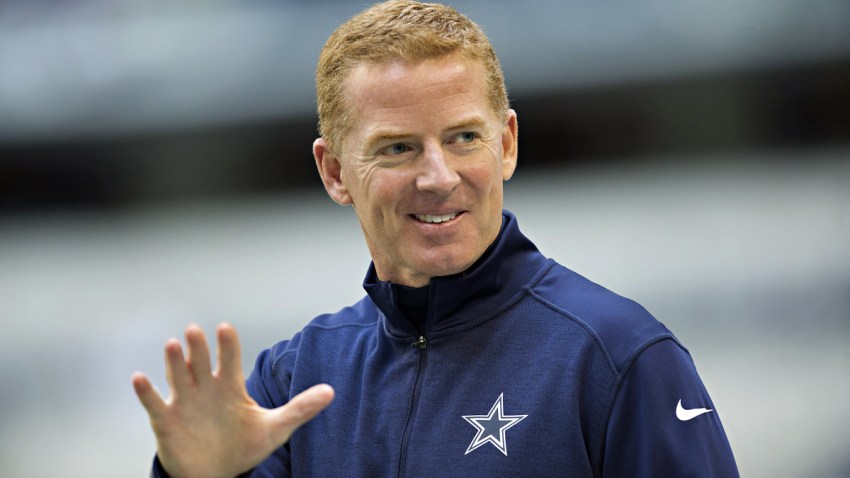 The good thing for the Dallas Cowboys this week is this: A win over the Philadelphia Eagles, who embarrassed them at home on Thanksgiving Day, would put the Cowboys firmly in the driver's seat for the NFC East crown and keep them in contention for even a first-round bye.
The bad thing? If the Cowboys lose to the Eagles, it pretty much gives the Eagles the division and puts Dallas in a gaggle of teams vying for two NFC Wild Card spots with the Cowboys on the outside looking in thanks to tiebreakers.
Currently, Dallas is the third of three 9-4 teams battling for the two Wild Card spots, and if the season were to end today, the Cowboys would be left out in the cold behind Seattle and Detroit. You might say, "But Dallas beat Seattle!" and you'd be right. But when the tie involves more than two teams, head-to-head gives way to division records, and Dallas is 6-4 in the NFC, well behind both Seattle and Detroit.
Sports Connection
Connecting you to your favorite North Texas sports teams as well as sports news around the globe.
Let's take a look at remaining schedules of all the interested teams in this race, starting with the Cowboys.
Dallas (9-4): at PHI (9-4), vs. IND (9-4), at WAS (3-10) — The key here for Dallas is to win on Sunday night. A loss would give the Eagles a serious upper hand in the division race and put Dallas in a bind where even if they won out and went 11-5, it could still not be enough.
Philadelphia (9-4): vs. DAL (9-4), at WAS (3-10), at NYG (4-9) — The last two games here should be wins, again making it imperative Dallas beats them Sunday night.
Detroit (9-4): vs. MIN (6-7), at CHI (5-8), at Green Bay (9-3) — If the Lions win their next two games, which is feasible, then their finale at Green Bay could be for the NFC North title. The Lions have arguably the easiest remaining schedule of this bunch.
Seattle (9-4): vs. SF (7-6), at ARI (10-3), vs. STL (6-7) — This is the interesting one. The Seahawks have hit their stride and have a fading 49ers team at home, which will likely put them at 10-4. Then they go to the best team in the NFC, which is also fading as of late before finishing at home against a red-hot Rams team. Again, if it's only Seattle and Dallas battling for a spot and it's a tie, the Cowboys are golden from their head-to-head, and that's not likely.
Long story short, once again, the Cowboys really need to win the NFC East because tiebreakers are not in their favor, and it's not at all impossible they could go 11-5 by losing to Philly and beating Indy and Washington, yet lose out to a 12-4 Eagles team and then lose via tiebreaker to 11-5 Detroit and Seattle teams. Stay tuned, folks. It's a mess.
Copyright FREEL - NBC Local Media