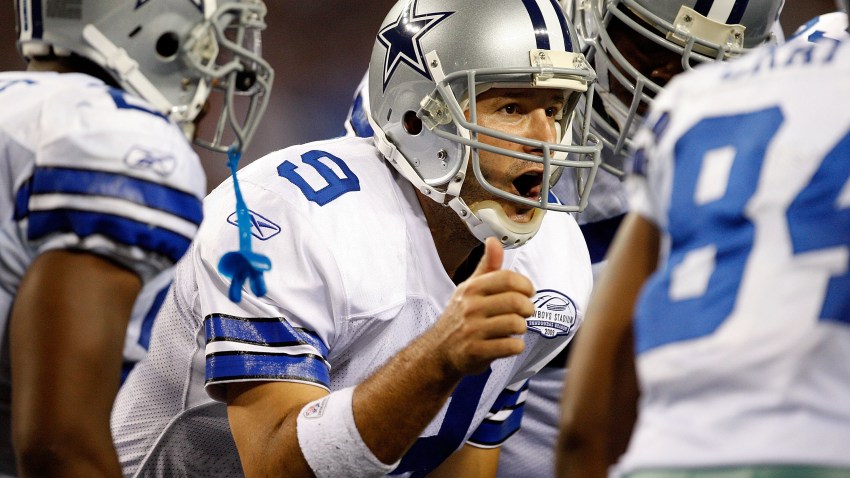 Just a day after losing 32-31 to the hated New York Giants, the Cowboys were back at Valley Ranch Monday morning to watch film and move on to next Monday's game against the Carolina Panthers.
Last year, after the Cowboys suffered a heartbreaking loss, which happen frequently in '08, the players would avoid the locker room. The mood would be somber, and no one wanted to talk to the media. Today however, was surprisingly different from a year ago. The locker room was upbeat and the players seemed in good spirits. All of them had the same message: "don't panic."
It was easy to make a huge deal out this game because of the level it was built up to. But linebacker Keith Brooking says it's okay, "It's game 2 of 16. There's no need to panic."
Blue Star
The center of the Dallas Cowboys universe.
It was actually refreshing to show up to Cowboys headquarters the day after a loss, and have a team that was ready to talk with the media and admit their mistakes. One thing's certain, the 2009 Cowboys appear to be headed in a different direction as far as accountability.
Here's a list of guys who stepped up to the mic today, and a lot of them had issues against the Giants:
Keith Brooking
Orlando Scandrick
Bradie James
Igor Olshanksy
Martellus Bennett
Andre Gurode
Last season, that list would've been three. It certainly doesn't replace a win. But if one thing is to be drawn from last night's disheartening loss it's that every player is willing to take the blame themselves, instead of placing it on someone else.