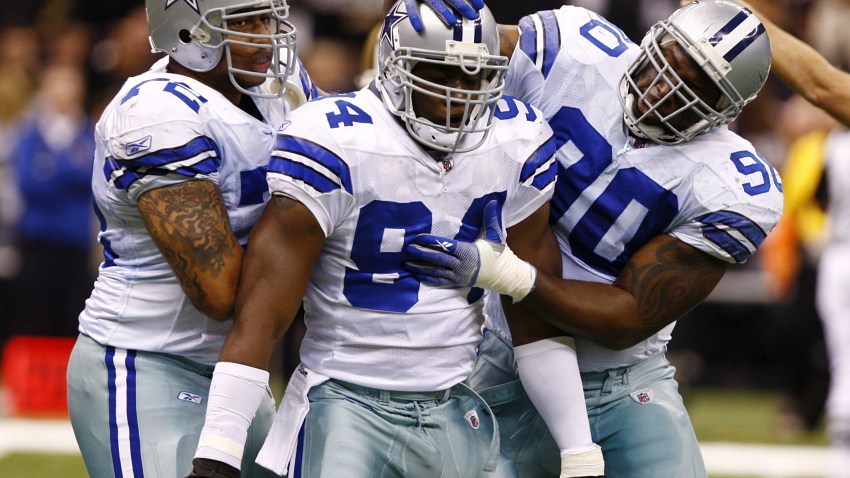 "The English Patient" won the Oscar for best picture. Our favorite wide receiver for the Arizona Cardinals, Rod Tidwell, a.k.a, Cuba Gooding Jr. won for best supporting actor. And the Macarena, yes, that annoying dance was the number one song back in 1996. That was the last year the Cowboys won a playoff game.
Lucky for everyone, the Cowboys have a great chance to erase that bad history tonight with a win against the Eagles. Two years ago the Cowboys steamed rolled into the playoffs with a 13-3 record, winners of the NFC East, and a penciled in favorite for the Super Bowl. That all changed with one thumping against the Giants at home.
The similarities to tonight's opening round playoff game against the Eagles are there. The Cowboys beat the Giants twice in '07, like they have the Eagles this year. The big difference was the flame out in the playoffs. A third win that year may have led to bigger and better things. That New York team went on to win the Super Bowl.
Blue Star
The center of the Dallas Cowboys universe.
That was then, this is now. The Cowboys have matured before our eyes. There is leadership. Accountability. Tony Romo is playing mistake free football, and it all of it adds up to success.
To this point, the Cowboys have been able to get a lot negativity of their backs this season. Tonight would be the end to Dallas' great curse: The 13-year playoff drought.
Plain and simple, the Cowboys are the better team than the Eagles. I don't expect them to roll over Philly like they did last week. However, they have the confidence and the swagger to get it done.
We can officially stop playing the Macarena at Dallas bars. It will laid to rest tonight, along with the playoff futility. The Cowboys are peaking at the right time.
My fearless prediction:
Cowboys 24 Eagles 13