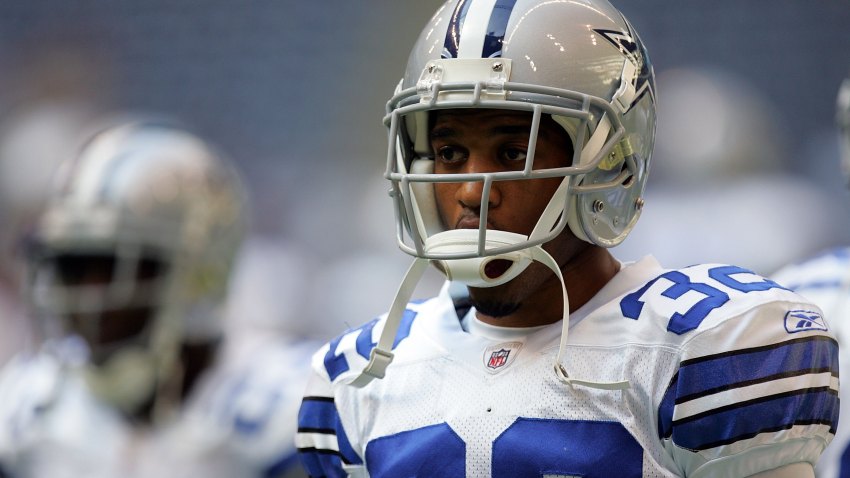 There is no controversy as to the starting cornerback opposite Terence Newman, or rather, the lack thereof. That much was clear as a dapper-looking Orlando Scandrick spoke to the media after Friday's win over Minnesota. Seriously.
"If we're winning, if you got to alternate or you got to do something else, I mean it's not going to be just one guy starting and one guy relegated to just passing downs or nickel situations or dime situations," Scandrick said. "You never know what might happen. Say, [Jenkins] may go three series or something like that and they may say you take a few series. We don't know, I don't think the coaches know. We're more concerned about winning than we are our individual accolades."
Blue Star
The center of the Dallas Cowboys universe.
According to Scandrick, the highly competitive battle for the starting spot hasn't affected the friendship between he and
Mike Jenkins
, who proclaimed himself the starter via his personal blog earlier this summer, causing a mini-stir of sorts.
"We were friends from the beginning," Scandrick said, when asked if he and Jenkins had grown closer throughout the process. "Whatever happened with the blog is, that's just confidence. It was never an issue to me. We were friends since we came here and it hasn't changed."
When asked, if there was no controversy, why the coaches made clear their decision in the media, Scandrick got a little
Charles Barkley
on us, saying, "So somebody can tell you guys. So you guys can stop trying to tear our team apart. Trying to make it a controversial situation. 'Oh he wrote this blog, how do you feel?' 'Oh, he's hurt, how do you feel?' There's been so many opportunities for it to turn into controversy and I'm just thankful that we've both steered clear and encouraged the other and still kept up our own play."
(And we would've gotten away with it, if it weren't for that meddling cornerback.)