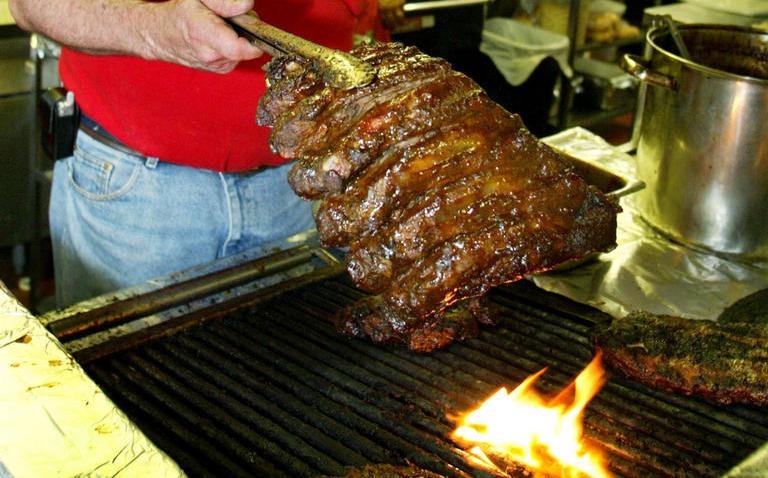 1st off..use pork ribs. I don't use beef ribs. I know that's what folks like in Texas, but I'm telling you…pork ribs are the way to go.
Get aluminum foil and put your ribs in them…get them moist with apple cider vinegar and then use plenty of rub (your choice) to coat the ribs.
I use Obie-Cue's Sweet Rub and wrap them up in the foil. Put in the fridge for at least 2 hours.
Blue Star
The center of the Dallas Cowboys universe.
Take the ribs out to sit at room temp at least 45 minutes before you throw the ribs on the grill.
Grill for 90 minutes to 2 hours.
Take ribs off the grill and wrap in foil and add half a cup of apple juice or pineapple juice. Bake in the oven at 250 degrees for 90 minutes to 2 hours.
Serve!!
I personally like the Montgomery Inn BBQ sauce.