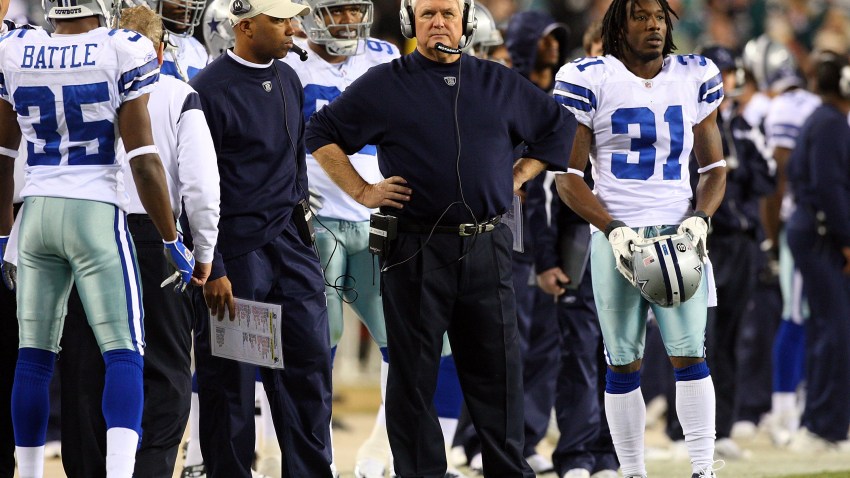 The latest Cowboys-Eagles installment, has all of the ingredients to be big. First place in the NFC East is up for grabs, the bright lights of Sunday Night Football are here, and the Cowboys have a chance to all of the sudden be the second or third best team in the NFC.
But the biggest trophy tonight for the Jerry Jones' is their manhood. If you look hard enough on the turf here at Lincoln Financial you'll see bits and pieces of the 2008 Cowboys. A team picked to win the Super Bowl, that fell so flat here in the season finale, it prompted an off season full of changes, and eight month of questions and doubt surrounding the leagues proudest franchise.
We will learn everything we need to know about the Cowboys tonight. Jerry Jones has paced, and steamed over last years 44-6 beat down for close to a year now. He got rid of T.O., he dumped Pacman, he said goodbye to Tank Johnson, Greg Ellis, Kevin Burnett, Anthony Henry, Brian Stewart, Bruce Read and more. All because of the Cowboys "Flame Out In Philly".
Blue Star
The center of the Dallas Cowboys universe.
This team is playing with more confidence than ever before. The locker room is close. The team believes. And they understand they can't get to that next level until they comeback to the place that started the unraveling.
Not to mention it's 61-degrees in November!
Yes, a win, and the division is right in front of them. But a victory tonight, in Philly, would allow every player who was embarrassed last year to finally get closure and move on.
My prediction:
Cowboys 27 Eagles 24