DeMarcus Ware, former Dallas Cowboy linebacker and Pro Bowler, has released a new fitness app called Driven To Win (D2W).
Ware touts the new venture as much more than a fitness app, but rather, a lifestyle change.
"I wanted people to understand why and how they train. I wanted them to have a more enhanced experience," Ware said. "You can always put video content in, but what about in the virtual world where you can use augmented reality. We're doing that. It's a true trainer whether you're at home or at the gym and a training program that grows with you."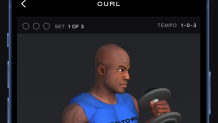 Ware said the app has been in development for about three years.
This isn't his first push into the fitness realm. Ware opened his gym 3 Volt Fitness in North Texas this year.
"The app is like being in the gym and training clients here, but this is a trainer in your pocket," Ware said. "It's different from other fitness apps because we're offering several training programs, including NFL athletes, directly in your workout space."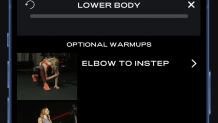 Ware graduated college with a computer science degree, so the technology space isn't new, it's just helping him evolve his fitness business. He said he is catering to everyone.
Local
The latest news from around North Texas.
"I also incorporated something for the kids. You know a lot of kids in high school and college, they don't have a lot of workout programs. I added avatars of other players and also interviews of how these guys train, so they can get in their heads a little bit," Ware said.
Driven To Win's subscription starts at $14.99 in the Apple App Store with in-app purchases available.