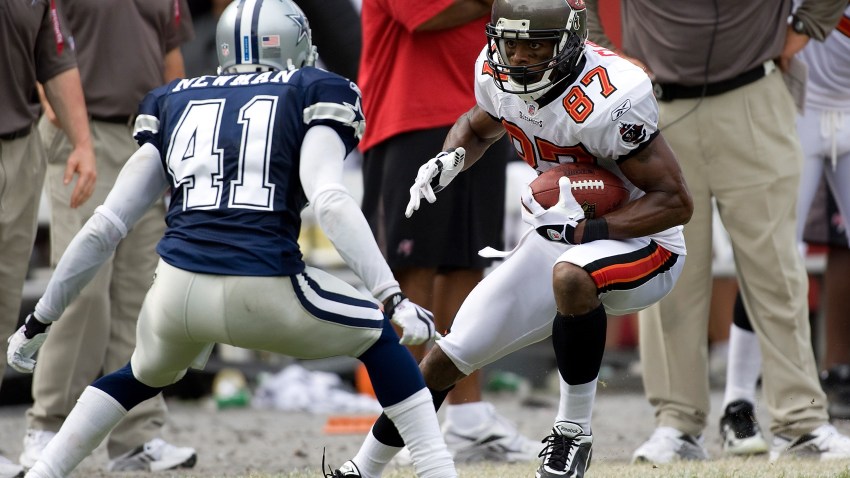 Sloppy in some areas? Yes, but a darn good 34-21 win in the heat and and humidity of Florida.
Sure ,Philly went to Carolina and did it on Sunday as well, but it's not easy. Minnesota and the New York Jets also pulled off the double digit road win to open the season but it's still not easy.
I can point to some shoddy coverage play in the secondary by Dallas, Terence Newman and Mike Jenkins in particular. The defense got zero sacks on Byron Leftwich and the Bucs ran wild for 174 yards. These things must be worked on before the Giants come to town for NBC's Sunday Night Football next week.
BUT...the Cowboys won the game.
Last year the Cowboys couldn't beat a bad Rams team in
St. Louis
, so I do look at the Bucs game and say, "darn good win".
Should I remind all the Terrell Owens lovers how
Tony Romo
was "supposed" to be exposed without #81 on the team? Romo had a career high in passing yards (353) and threw three touchdown passes to three different wide receivers.
For one week, fans should give Romo a break and say "well done", but his detractors will say he didn't play a winning team and still hasn't won a big game.
Last year, the Cowboys special teams unit was pure trash. Today, they blocked a field goal and never let the Bucs gain any major yards on punt or kickoff returns.
The Cowboys got picked on for drafting a kicker in the spring despite having a Pro Bowl kicker in Nick Folk on the roster. Nobody was laughing as David Buehler nailed three touchbacks. Last year the Cowboys didn't have one touchback.
Yep, that's a darn good win.
The head coach is on the hot seat. He's now 3-0 in season openers with the Cowboys. We can deal with his lack of wins in December...in December. For now, Wade Phillips took care of his business and got a win in Tampa.


Newy Scruggs
www.newdawg.com