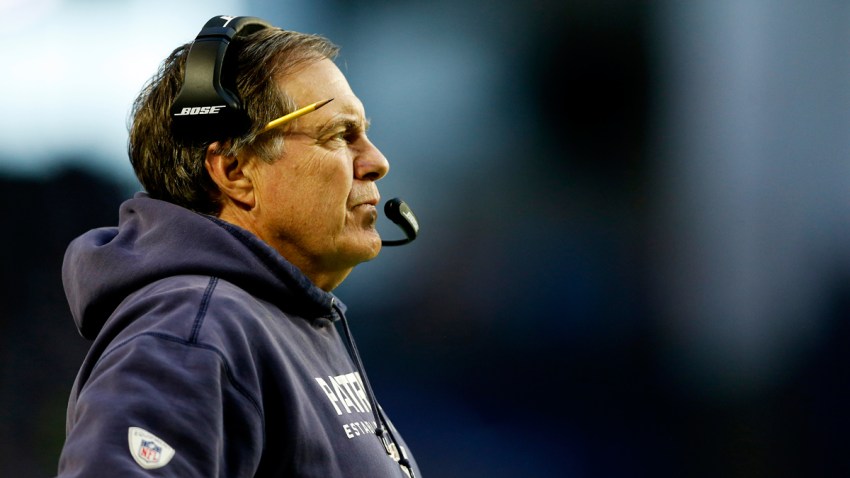 New England Patriots head coach Bill Belichick called the Dallas Cowboys' offensive line the best in the NFL during his Wednesday press conference.

"They're a good football team--best offensive line in the league, they have a really good defensive front, a lot of good skill players ... ," Belichick said, via the Dallas Morning News.

This is certainly a popular opinion these days, after the line cleared the way for the Cowboys' first NFC East title in half a decade last year. Basically, as you probably remember, the 2014 season was one built on the dominance of the offensive line.

With running back DeMarco Murray working behind the group, they looked flat out unstoppable at times. But after Murray broke the franchise record for rushing yards, he left for a truckload of money in Philadelphia, and the running back-by-committee approach the Cowboys put in place in Murray's absence hasn't exactly matched what Murray himself was doing at this time last year.

So is the line still the best line in football?

The Cowboys currently rank 16th in terms of rushing, with an average of a little over 107 yards per game and 16th in yards per attempt, with 4.1. They rank 15th in term of sacks allowed, with 8.

The bad news is these numbers don't really speak to "the best offensive line in the league." The good news is the group still has 12 games to go out and prove once again that Belichick was right, beginning with Belichick and his Patriots on Sunday.
Copyright FREEL - NBC Local Media