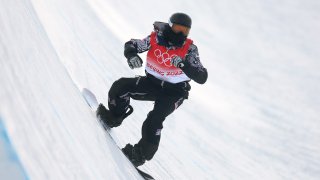 There are 109 events across 15 disciplines in seven winter sports at the Olympics. And all that action is taking place in a different time zone -- Beijing is 13 hours ahead of ET, 14 hours ahead of CT and 16 hours ahead of PT -- but we've got you covered.
Click on the calendar below for the full schedule of events in your local time now through Feb. 20.
8 am ET: Skeleton
12 pm ET: Ski jumping
2 pm ET: Men's speed skating
8 pm ET: Snowboarding
11 pm ET: Men's Hockey (U.S. vs. Canada)
11:35 pm ET: Women's biathlon
For the latest coverage of the games, check out our blog The Torch.