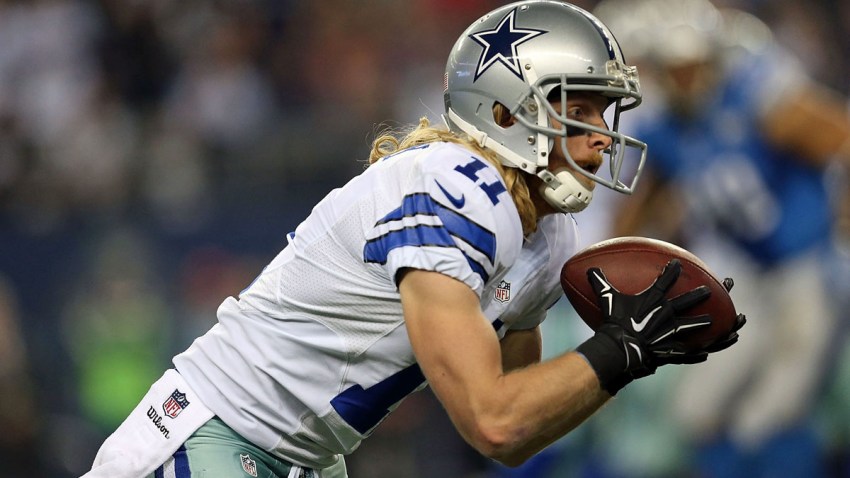 This offseason, the Cowboys-Giants rivalry has moved from the football field to the basketball court. Kind of.

Earlier in the offseason, when the NBA playoffs were still going on, New York Giants receiver Odell Beckham, Jr. posted a sort of tribute video to LeBron James that showed the 5-foot-11 Madden cover boy executing an impressive dunk and then emulating a LeBron celebration.

Cowboys receiver Cole Beasley has since offered a response--a video that shows Beasley throwing a lob to himself and then throwing it down with authority, reverse style, with a pump for style points.

Beckham "had his so it's only right to put one of mine up," Beasley wrote on Instagram, via the Dallas Morning News.

Whose dunk was more impressive?

It's hard to say. Beckham's dunk started from farther away, and he gets bonus points for nailing the LeBron celebration afterwards. But Beasley's was great, too. His was a two-hand reverse slam, where Beckham's was one-handed, and he did it off of a lob he threw himself. Oh, and he's 5-foot-8, three inches shorter than Beckham.

Copyright FREEL - NBC Local Media