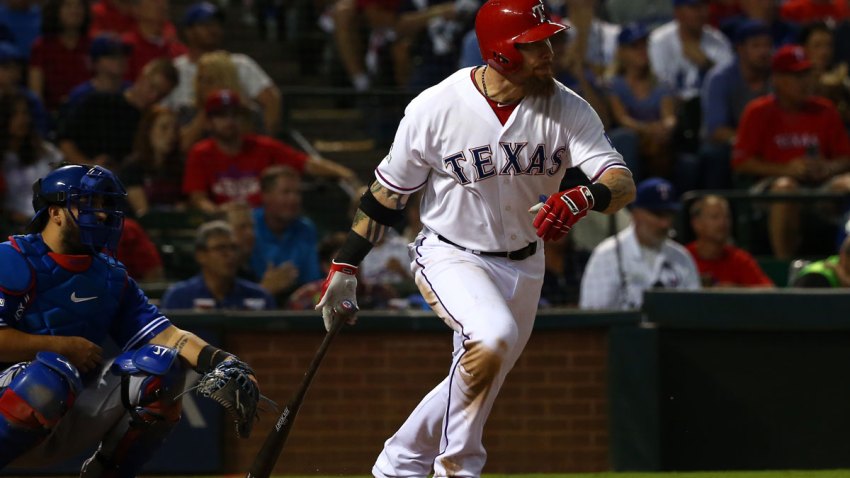 You ever heard the old mantra of every high school and college student with siblings (or maybe that's just me?): Underpromise and underdeliver.
The basic premise is like this: If you set the bar at straight As, you get your B or god forbid a C, and you're grounded. You set the bar at Bs with an occasional C, and you get that A only to get rewarded with something awesome.
Follow me?
Sports Connection
Connecting you to your favorite North Texas sports teams as well as sports news around the globe.
Well, enter Josh Hamilton.
Hamilton is obviously a shell of his former self, but he did show last season that he can still put together that special week or homestand and carry a team on his back for a game or two. Not a month or two, but a game or two.
Now, Jeff Banister is learning what it's like to see Hamilton prepare for a season as he's enjoying his first offseason of watching Hamilton and getting to know how he prepares for a season of what is sure to be a long list of injuries and DL stints.
In speaking with the Dallas Morning News' baseball podcast with Evan Grant, Banister laid out his 2016 expectations for Hamilton, which entailed not putting a prediction on it at all, only saying he didn't expect even 140 games out of Hamilton, which is a sound bet.
"I think there's a number that we can look at and think about, but to just throw that number out would be limiting Josh," Banister said. "This is still a learning process for me on Josh in what his body can handle. I haven't seen him start a season with a full spring training. ... I don't expect that Josh is a 162-game player. I don't even expect that he's in the 140-game range, but the reality is that if we can get Josh to where he can give us quality at-bats and innings in each series with the idea that we'll have to give him days off, we'll just keep him performing and prevent the injuries."
Copyright FREEL - NBC Local Media