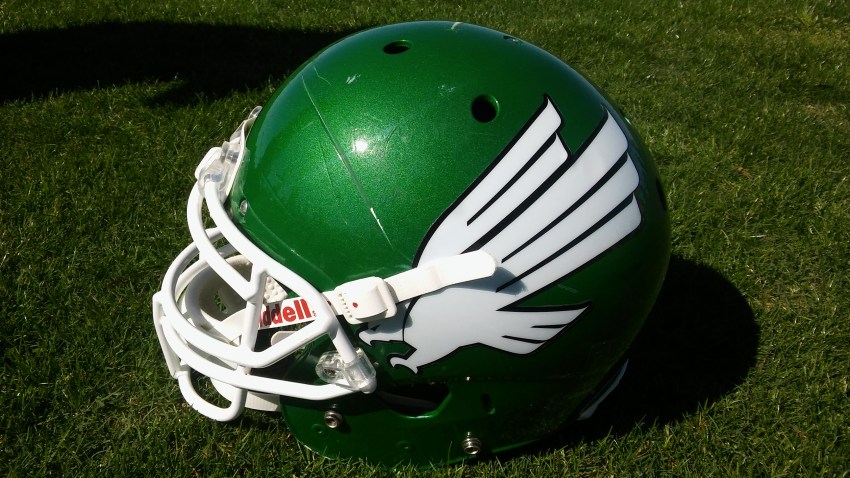 It's almost time.
The college football season is right around the corner. Teams across the nation are gearing up for the 2017 season, including in Denton.
North Texas hit the practice field this week for the first time since the spring. Needless to say, there was no shortage of excitement and energy on display among the Mean Green players, who were ready to get back to work in preparation for the upcoming season.
Sports Connection
Connecting you to your favorite North Texas sports teams as well as sports news around the globe.
"It feels great to have the cleats and the helmet on again," said safety Kishawn McClain. "Time to get into action, no more talking just put in the effort, just ready to go."
The Mean Green are coming off a season that ended with a trip to the Heart of Dallas Bowl. The turnaround was quick for North Texas under head coach Seth Littrell. After a 1-11 season in 2015, Littrell arrived on the scene and the Mean Green improved to 5-7 last year. That momentum is expected to continue in Denton, starting on the practice field.
"We've got to be disciplined when coming out here every day," said quarterback Mason Fine. "Our preparations got to be great. Mentally, we've got to be focused, that's what it comes down to. Just having great leaders out here, great teammates and just keeping it fun."
Fine has plenty of weapons to work with on offensive going into the season, including running back Jeffery Wilson. The senior ranks 11th on the school's career rushing list with 1,990 yards. This season, he's look at as one of the leaders not just on offense but the entire team.
"It's very exciting," Wilson said. "I love it and I'm honored and I'm blessed to be in the position that I am. Now to actually get it and knowing that I actually worked to have it, I can only thank the man above."
Wilson missed a couple of games late last season due to a knee injury but worked his way back onto the field to finish out the year. He hopes the work ethic he displayed coming back from the injury serves as an example for his teammates.
"I was hoping it would give them a boost and I think it did, especially in our room, in our running back room," Wilson said. "I push myself hard to make those guys push themselves hard because you are only going to be as best as your best guy and as weak as your weakest link, so to get everybody on page to be as strong as we possibly can, that was the goal."
On the other side of the ball, McClain was recently named to the Jim Thorpe Award watch list, which goes to the best defensive back in college football. He's one of 45 defensive backs on the list. McClain has embraced the role of being a leader, especially in the secondary.
"A lot of guys come to me and ask me questions," McClain said. "They look to me as a leader. I speak to them on what I see they are doing wrong, just try to give them a feel from the inside of what I've been through."
Despite the quick turnaround, North Texas is picked to finish fourth in the Conference USA West Division. Does that add a little extra motivation for the Mean Green going into the season?
"We have a chip on our shoulder regardless," McClain said. "As long as we are thinking as the same, as one family, that's all that matters."
The Mean Green open the 2017 season September 2 at Apogee Stadium against Lamar.
"You know September 2 is right around the corner," Wilson added. "This is what we work for all offseason."