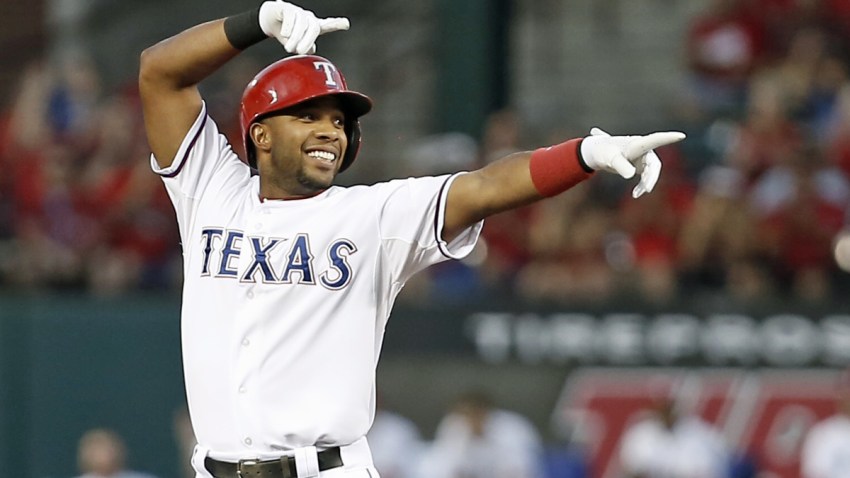 Elvis Andrus fits the description to a tee — he's a polarizing, embattled player for the Rangers who's hard to move, even if you're in the line of thinking that he should be.
Take yourself back to the Ron Washington tenure in Texas, as good as it was, and just remember how he loyally stuck Andrus in the No. 2 hole in the lineup and used him as a bunter or rally killer without fail. It was frustrating.
Last year in his rookie season as a manager, Jeff Banister showed a willingness to move guys around and not stick with the same ol' mess of a lineup even when it wasn't working well, and because of that he led the Rangers to the AL West crown and earned himself AL Manager of the Year honors.
Sports Connection
Connecting you to your favorite North Texas sports teams as well as sports news around the globe.
That's showing again, as Andrus is penciled into the 8-hole in the Rangers' lineup in Wednesday's Cactus League opener against the world champ Royals. And it might not just be a one-off deal.
"You can envision being able to create some things from the bottom of the lineup," Banister told the Dallas Morning News on Tuesday after the lineup was released.
Andrus' move down in the lineup could be permanent with the addition of Ian Desmond and the quick rise of Rougned Odor, who both have the ability to hit 20 home runs. Odor would seemingly make a great No. 2 hitter, as would Desmond if he gets back to his all-star caliber.
Andrus has hit eighth in 20 games in his career and is 17-for-59 in that spot with career-highs in both batting average and on-base percentage compared to other spots in the order, albeit with a really small sample.
But Andrus in that spot is appealing because of his base-running ability and the thought of having he and leadoff man Delino DeShields on base together without needing two straight hits or walks to achieve that.
Copyright FREEL - NBC Local Media