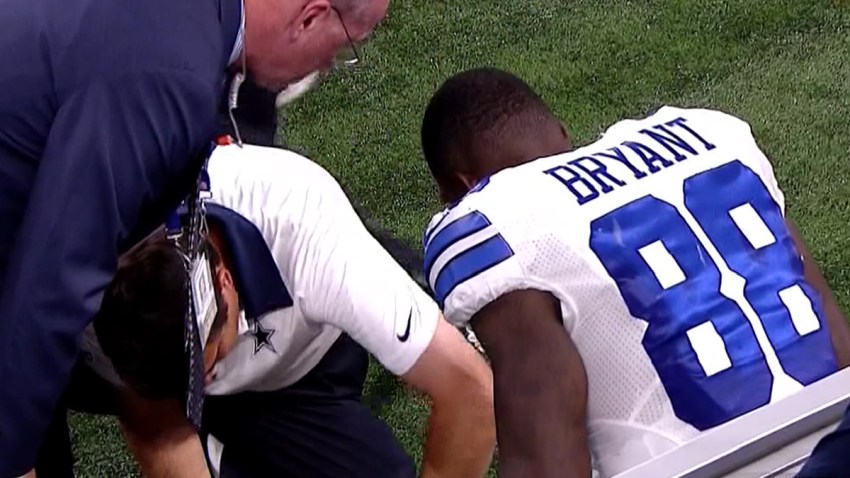 The Dallas Cowboys are going to be without Dez Bryant for the next 4-8 weeks as their top receiver recovers from a broken bone in his foot, but Hall of Fame quarterback and FOX analyst Troy Aikman doesn't think the loss is anything the Cowboys can't overcome.

"I checked with our stats department with Fox and they got back to me and said...he (Romo) did not attempt one pass beyond 20 yards," Aikman told 1310-AM The Ticket, via the Dallas Morning News. "So a lot of patience on his part; I think that will have to continue. Teams are always so fearful of the big play down the field especially with a guy like Dez that you're able to work the underneath stuff.

"But I think Tony showed it last year and he has shown it again this last game that he's going to methodically take what the defense gives him and he's going to have time to do that. So that's huge with the offensive line and the protection he's been afforded."

On the game-winning drive against the Giants, Romo hit running back Lance Dunbar twice, tight end Jason Witten twice (including for the touchdown) and receivers Cole Beasley and Terrance Williams once a piece.

Copyright FREEL - NBC Local Media