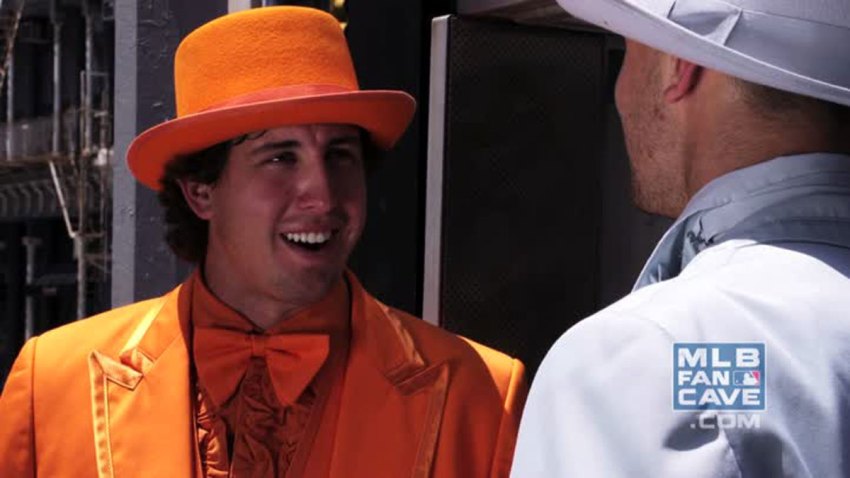 You can bet Jon Daniels isn't laughing right now. Same goes for Ron Washington, Elvis Andrus, Adrian Beltre and the rest of the Texas Rangers gang.
But if you're just a Rangers fan with no financial or personal investment in the club, after the initial heartbreak and pall of Thursday's announcements of Prince Fielder's and Jurickson Profar's ailments, you probably couldn't help but have laughed just a little bit.
OK, so Prince Fielder is going to require cervical fusion in his neck and is out for the year. That's bad news. It's also very scary when you consider what happens over the next handful of years that the Rangers will be paying him millions upon millions of dollars and what his health will be like then.
Sports Connection
Connecting you to your favorite North Texas sports teams as well as sports news around the globe.
But Profar? The dude rolled over wrong in his sleep and re-injured his torn shoulder muscle he'd been rehabbing and working his way back from after originally suffering the injury in spring training. That's just so Rangers.
It all started with Derek Holland tripping over his dog, Wrigley, back in January. That forced him to undergo knee surgery. A little bit after that, relief pitcher Joseph Ortiz had his foot run over by a motorcycle in Venezuela — seriously. Then, Matt Harrison had a setback in the spring after sleeping on a mattress that was too soft. Yu Darvish was set to start on Opening Day but instead was put on the DL to start the season after he slept wrong and was dealing with some neck stiffness.
Just last week, Leonys Martin missed two games with a stiff neck after he slept wrong.
Will it ever end? Will the Rangers become the first professional sports franchise to encourage its players to stay up all night partying and avoid sleep altogether? It has to end at some point, but so far, it doesn't seem to be, and now it's just getting to be kind of funny, no matter how badly it hurts.
Copyright FREEL - NBC Local Media