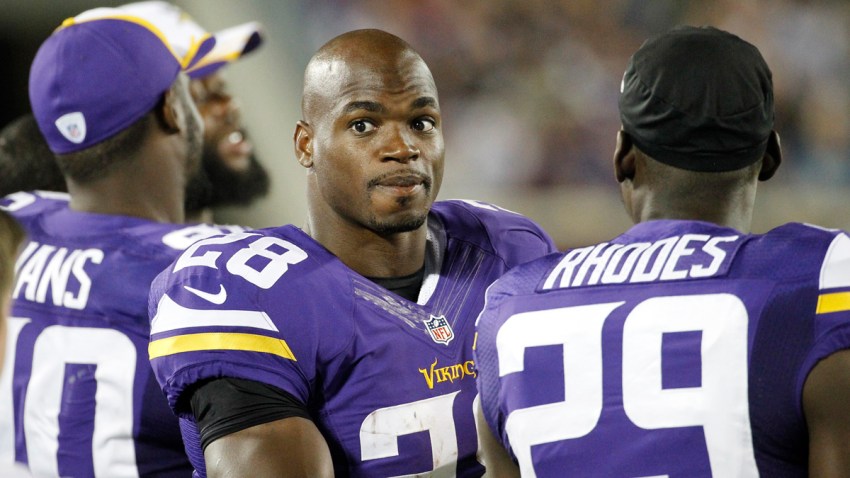 In news that will hopefully, finally bring an end to the Adrian Peterson-to-Dallas rumors, Peterson has ended his mini-holdout and decided to join the Minnesota Vikings at OTAs.

"I decided to come back just to get around my teammates and the coaching staff. There's never been any love lost with those guys," Peterson told ESPN's Josina Anderson. "Basically it's time for me to come in and test the waters and re-familiarize myself with our offense and the direction they're trying to go in."

All offseason, Peterson let it be clear that he would like to go elsewhere, and the Cowboys were an obvious potential destination. Peterson himself said it'd be "nice" to play for the Cowboys. But the Vikings made clear that they had no intention of letting Peterson go.

They were asking a king's ransom for him in the first place, reportedly weren't willing to discuss a trade past the weekend of the draft, and last week head coach Mike Zimmer declared that Peterson's options were (a) play for the Vikings or (b) not play at all.

Since then, Peterson has apparently decided he'll take option A.

Copyright FREEL - NBC Local Media