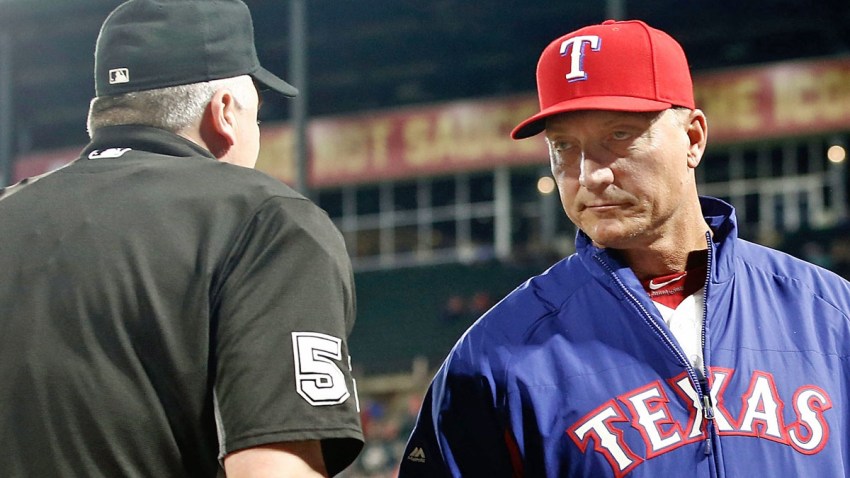 The Rangers enter June in first place in the AL West at 31-22, which is a stark contrast from where they were at this time a year ago. Of course, they overcame that deficit to make a late push and win the West.
So with all that said, let's take a look at June, and how it could have a lot to say about who wins the AL West come October.
June 3-5 — Who would've thought these games against the Mariners would be such high-stakes affairs? Either way, this is the start of a run of four straight series against divisional opponents, and it happens to be the one just a half-game behind them that could be tied with them by the time Friday rolls around. The Rangers won't have to face injured Felix Hernandez, so give me a fifth straight series win for the Rangers to move to 33-23.
Sports Connection
Connecting you to your favorite North Texas sports teams as well as sports news around the globe.
June 6-9 — The Astros are hot, having won five straight, but they still can't seem to shake that Rangers mojo. They come to Arlington looking to maybe someday win another game against Texas. They might win one, but no more. A four-game sweep is hard although the Rangers did it last September against the same team. We'll give the Rangers three of four games to move to 36-24.
June 10-12 — The Rangers will miss Hernandez again, but in the Pacific Northwest, you have to give the Mariners the nod, and the Rangers' series win streak will stop at six. The Rangers will now be 37-26.
June 13-16 — A four-game set in Oakland could be scary given the fact they were swept in three games in Oakland in May. Since then, they haven't lost a series. Just to be conservative in a four-game series, give me a split as the Rangers move to 39-28.
June 17-19 — So many demons here. It'll be a return to the scene of the most heartbreaking game in Rangers history. But the Cardinals aren't doing so hot right now, and the Rangers' pitching should be good enough to get them a series win at Busch to move to 41-29.
June 20 — What was supposed to be one of three off-days this month turned into a game day to make up for a postponed game against the Orioles earlier this year. Chalk it up as a W to move to 42-29.
June 21-22 — A quick two-game series at home should be a quick series sweep of the Reds, who are one of the worst teams in baseball who are in full rebuild mode. Rangers move to 44-29.
June 24-26 — The Red Sox probably have the best offense in baseball and they'll come to town for a weekend set. The Rangers' offense will be humming, too, but the Rangers' arms are better. This is a huge series for confidence sake and the Rangers will win it to move to 46-30.
June 27-30 — A four-game set at Yankee Stadium will end in a split to move the Rangers to 48-32, which is pretty great shape to be in about midway through the season.
Projected May record: 16-12
Actual May record: 17-11
Projected June record: 17-10
Copyright FREEL - NBC Local Media