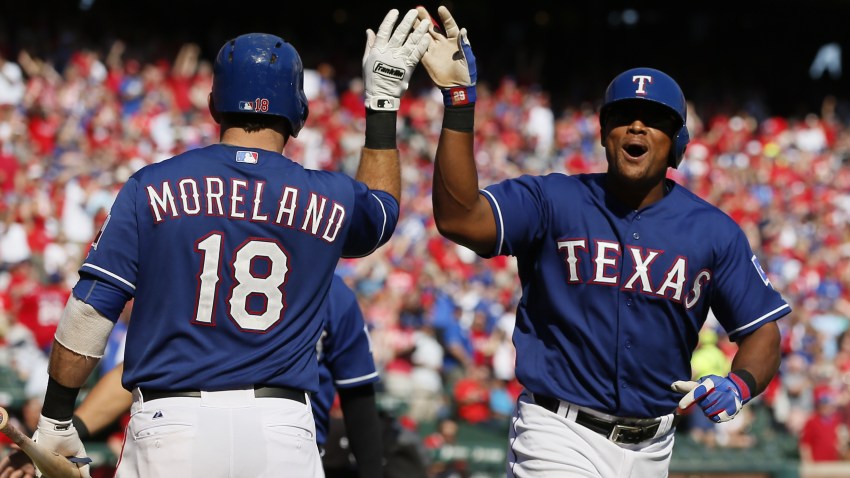 The Rangers finished 72-51 after an awful start to the 2015 season that was the result of a horrendous April. In order to compete for the AL West crown, they're going to need a better start in April of this season because it's hard to imagine the Astros choking away a big lead again.
So with all that said, let's take a look at April, and how it could stack up for one of the teams in what's projected to be a two-horse race for the West crown.
April 4-6 — The Mariners come to town to open the season — a Mariners team that won the season series with Texas 12-7 last year despite having a really disappointing season of their own. A big reason for that was the Rangers' troubles with starting pitchers Felix Hernandez and Hisashi Iwakuma. The first two pitchers the Rangers face this year? You guessed it. In what's sure to start a DFW-wide freakout, the Rangers will drop the first series of the year and will be 1-2.
Sports Connection
Connecting you to your favorite North Texas sports teams as well as sports news around the globe.
April 7-10 — The Rangers hit the road to the West Coast and draw the Angels, who just won't be that good this year and should be without Albert Pujols. The Rangers will get back to dominating the Angels this year and it begins here. Rangers take the series and improve to 4-3.
April 11-13 — Exacting a little revenge for spoiling their opening series at home, the Rangers take this series and improve to 6-4.
April 14-17 — A four-game set against Buck Showalter & Co ends in a split, which is never a terrible thing. Rangers hit the midpoint of the month at 8-6.
April 19-21 — After one of just two off-days, things get real. The Astros come to town in the teams' first meeting of the season and the Rangers continue their dominance of Houston from last year with a series win to improve to 10-7.
April 22-24 — The Rangers are traditionally awful on the southside of the Windy City. This time, they aren't. In fact, the Rangers score their first series sweep of the season and improve to 13-7.
April 25-27 — The Yankees' bullpen has taken a big hit with the suspension of Aroldis Chapman and the injury to Andrew Miller. The Rangers' bullpen is loaded and is the difference here as the Rangers take yet another series to improve to 15-8.
April 29-May 1 — After another off-day, the Rangers welcome the Angels to town and make quick work of their rivals with another series win to finish the opening month's worth of series with a record 17-9.
Projected April record — 17-9.
Copyright FREEL - NBC Local Media