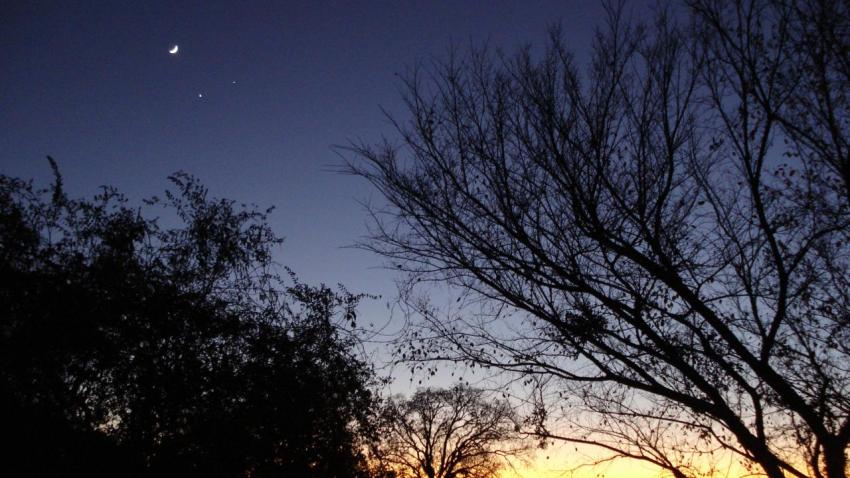 In a weekly post, we'll take a look around the AL West — what's happened so far, and what's on tap in the coming days.
1. Houston Astros (34-20) — The Astros are really coming together and appear to be for real, and for real for the long haul. The bullpen is one of the best in the game and basically makes the game a six-inning one, similar to the way the Royals rose to prominence a year ago. Chris Carter mashed a couple of monstrous long balls on Wednesday and a pitcher I've never heard of tossed a complete game in a 3-1 win. They're a dangerous team. Next up: Today, 1:10 p.m., vs. Baltimore Orioles.
2. Los Angeles Angels (28-26) — The Angels have dropped two straight to the Rays and are now in danger of falling out of second place. Mike Trout and Albert Pujols are both producing, but not much else is, and the starting rotation has struggled. Next up: Friday, 6:05 p.m., at New York Yankees.
Sports Connection
Connecting you to your favorite North Texas sports teams as well as sports news around the globe.
3. Texas Rangers (27-26) — Joey Gallo has taken the league by storm in his two games in the big leagues, but the Rangers are now hurting with not only the loss of Adrian Beltre, but now the loss of Josh Hamilton for a month after he'd gotten off to a hot start in his reunion with the Rangers. This is a crucial stretch for Texas to stay afloat until everyone comes back and pitching reinforcements arrive. Next up: Tonight, 7:05 p.m., vs. Chicago White Sox.
4. Seattle Mariners (24-29) — The Mariners are coming apart at the seams. The seemingly top-notch pitching staff has basically been King Felix and no one else. Nelson Cruz is mashing, but Robinson Cano is awful. The Mariners acquired power-hitting outfielder Mark Trumbo from the Diamondbacks on Wednesday and now will add another big bopper to their lineup. Next up: Tonight, 9:10 p.m., vs. Tampa Bay Rays.
5. Oakland Athletics (22-33) — Things have turned for the A's, who have won 7 of 10 and three straight, but they're still a ways back. Next up: Today, 12:08 p.m., at Detroit Tigers.
Copyright FREEL - NBC Local Media