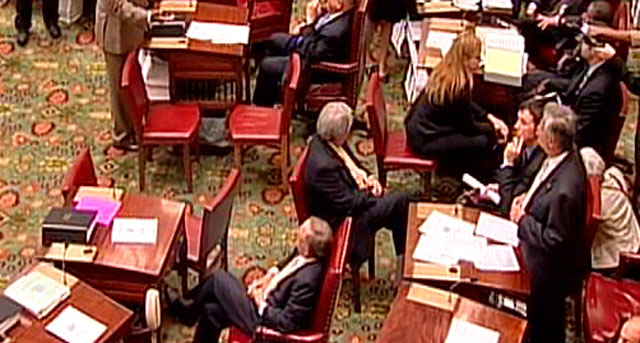 The month of June was one of mixed results for the Texas Rangers. They saw Yovani Gallardo pitch like a legitimate ace and post a streak of 29 1/3 scoreless innings that he carried into July with the Baltimore series that spanned both months. They also went through a rough patch with trips to Chicago and Toronto and a home sweep by Oakland that took them right in the thick of the AL West hunt to more than five games out.
So with all that said, let's take a look at July, and how it could stack up for the suddenly streaking Rangers. It's a pivotal month of establishing a need to either go all-out at the trade deadline and try to make a push or sit back and wait until next year.
July 3-5 — They start with a nice homestand that begins with the LA Angels coming to town in the teams' first meeting since April, which was a terrible month for the Rangers. The Angels' offense is in a bit of a rut right now, and the Rangers' is starting to come to life. I'm thinking the Rangers will take two of three here to move to 43-40 and into second place in the AL West.
Sports Connection
Connecting you to your favorite North Texas sports teams as well as sports news around the globe.
July 7-8 — A quick two-game set brings an under-.500 team to town, and if the Rangers want to prove they're contenders, they need to sweep series like this. Matt Harrison will make his unlikely return to the mound after an unprecedented spinal fusion surgery for a big-league pitcher, and he'll do well enough. The Rangers take both games here to improve to 45-40.
July 10-12 — Another NL team comes to town and it's the revamped Padres led by GM A.J. Preller, who was Jon Daniels' longtime assistant before taking the Padres' GM job late last season. He quickly made a huge splash with all kinds of big moves, but it hasn't translated to results as the Padres are currently in fourth in the NL West and are five games under .500. The Rangers will win another series here, taking two of three games to improve to 47-41.
July 17-19 — This is a biggie right here. The Rangers travel to Houston, where they swept the first-place Astros in May. That won't happen this time around. In fact, I'm going to go ahead and give this series to the Astros, taking two of the three to put the Rangers' record at 48-43.
July 20-22 — The Rockies are awful at baseball, and the Rangers head to Colorado for a three-game set against them at Coors Field. This is another series where the Rangers need to take care of business if they're legitimate contenders. By this point, the pitching staff will look different with Harrison and Martin Perez back in the fold, and we're going to give the Rangers a three-game sweep to improve to 51-43.
July 24-26 — Heading off to the West Coast for a set with the Angels here, and both teams will be in the hunt still. July has shaped up to be a pretty favorable month for Texas, and just for the sake of thinking it can't be too great, let's give the Angels two of the three games here as Texas falls to 52-45.
July 27-30 — A key four-game home series against the Bronx Bombers. This oughta be good. Let's go ahead and predict a split as Texas' record moves to 54-47 on the season.
July 31-Aug. 2 — Those Giants ... They always have really good starting pitching. Then again, we said that about the Dodgers back in June and the Rangers took three of four games from them and beat Clayton Kershaw. This time around, the Rangers will lose the series as the Giants take two of three games to move Texas to 55-49 heading into August. At this point, the trade deadline will have passed and we'll be talking about a run at the postseason.
Projected July record: 14-10.
Projected June record: 16-13; Actual June record: 15-14.
Projected May record: 15-15; Actual May record: 19-11.
Copyright FREEL - NBC Local Media