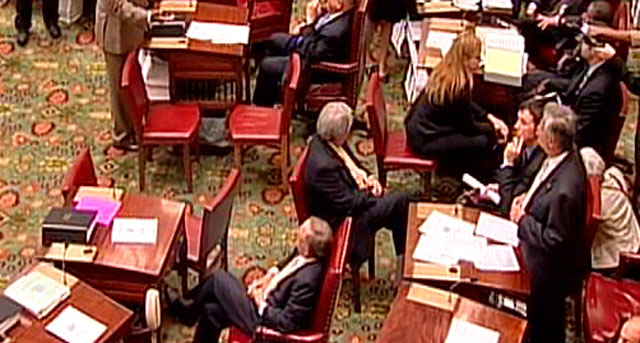 The month of July was mostly a pretty bad one for the Texas Rangers. They seemingly fell out of contention before a run late in the month behind a resurgent lineup got them in position to hang around. Then, they got Cole Hamels. Now, they're just three games out of the AL Wild Card race with teams ahead of them having their own problems.
So with all that said, let's take a look at August, and how it could stack up for the suddenly streaking Rangers. It's a pivotal month of playing a tough schedule, but one against teams that are in front of them or chasing them. Basically, they control their own destiny and can really make a significant move with a good month.
Aug. 3-5 — The red-hot Astros come to town, but the Rangers do miss Dallas Keuchel, which is always a plus. They do have to do deal with Scott Kazmir, but run a streaking Colby Lewis out to the mound in the series opener. A win Game 1 will propel them to a series victory, and the Rangers improve to 53-54.
Sports Connection
Connecting you to your favorite North Texas sports teams as well as sports news around the globe.
Aug. 7-9 — This is one of the few series this month against a team with a losing record, and it's one the Rangers must take advantage. They'll have their work cut out for them, as they'll likely match up with Felix Hernandez and Hisashi Iwakuma, but they'll have Cole Hamels, Martin Perez and Colby Lewis going. The Rangers find a way to win another series here, as they'll get to Iwakuma, and improve to .500 at 55-55.
Aug. 11-13 — Here's where things get crucial. It's a road trip to Target Field to play the Twins, who currently hold the second AL Wild Card spot with a one-game lead over both Baltimore and Toronto. The Twins aren't playing so great right now, and we'll give the Rangers yet another series win to improve to 57-56.
Aug. 14-16 — The Rangers return home to face Tampa Bay, who they are currently tied with in the Wild Card standings. The Rays, like the Twins, are cooling at the wrong time, and the Rangers have played some really good baseball since the all-star break. That's been boosted by a new found sense of how to play good baseball at home. Believe it, folks — another series victory here to improve to 59-57.
Aug. 17-19 — There's a really solid chance Derek Holland is back at this point, if not sooner, and he'd get to face a Mariners team that is just awful and shows no signs of improvement. The addition will also strengthen the bullpen as Nick Martinez would likely move into a middle relief role. With three games at home, and not knowing which Mariners pitchers they'll face, we're going to give the Rangers a sweep here, and it's a biggie to improve to 62-57.
Aug. 20-23 — The Rangers head off to Detroit, a place that hasn't been kind to them in recent years, but they'll be facing a Tigers team that has stripped down by trading David Price, closer Joakim Soria and big bat Yoenis Cespedes. A four-game sweep is a lot to ask, but winning three of four from a rebuilding club with nothing left to play for isn't. The Rangers will win three and improve to 65-58.
Aug. 25-27 — Bad news, as the league's most feared offense comes to town with Troy Tulowitzki, who kills the Rangers added into the mix. The Blue Jays, by this point, will be in the AL East lead ahead of the fading Yankees, and they'll take it to the Rangers, handing them their first series loss of the month and dropping them to 66-60.
Aug. 28-30 — The Orioles come to town, fighting for a Wild Card spot with the Rangers and they're going to win another series to improve to 68-61.
Aug. 31-Sept. 2 — The Rangers lost a series to San Diego before the all-star break, but they were playing awful at the time, especially at home. Now, they go on the road to lovely San Diego. It won't matter, as they'll drop another series to fall to 70-63 with a big month of September ahead looking to get to about 85 or 86 wins to get a Wild Card spot. Buckle up, y'all.
Projected August record: 19-10.
Projected July record: 14-10; Actual July record: 10-14.
Projected June record: 16-13; Actual June record: 15-14.
Projected May record: 15-15; Actual May record: 19-11.
Copyright FREEL - NBC Local Media