Dallas Mavericks forward Dirk Nowitzki has become the sixth NBA player and first international player to score 30,000 points.
The Mavs' superstar got 18 of the 20 points he needed in the first quarter against the Los Angeles Lakers on Tuesday night, and hit the milestone on a fadeaway jumper with 10:58 left in the second quarter. He added a 3-pointer for 23 points in the first 14 minutes before the game was stopped as teammates mobbed the wide-smiling 38-year-old near midcourt. After going to the bench for more hugs and hand slaps, including one from owner Mark Cuban, Nowitzki returned to the court to acknowledge the standing ovation.
The 7-foot German, in his 19th season, is the third to score at least 30,000 points with one team. The others are Karl Malone (Utah) and Kobe Bryant (Lakers).
Mavs Fav Song: "We Are the Champions"
"Dirk has been a model player and terrific ambassador for our game. This latest accomplishment further establishes his legacy as one of the NBA's greatest players," NBA Commissioner Adam Silver said in a statement.
The 30,000 list includes four Hall of Famers in career leader Kareem Abdul-Jabbar (38,387 points), Malone, Michael Jordan and Wilt Chamberlain, and a future one in Bryant, who is third. Julius Erving also reached the milestone with his ABA career included.
Fans arrived with T-shirts draped over their seats that read "30K" behind a silhouette of Nowitzki's signature one-footed fadeaway jumper.
Nowitzki Shows Emotion at Mavs Celebration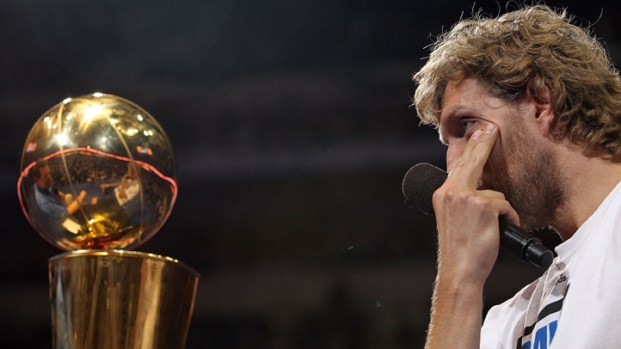 Nowitzki hit his first six shots and finished the first half with 25 points, just one shy of his season high. He was 9 of 12 from the field, 3 of 3 from beyond the arc and 4 of 4 on free throws before halftime.
A short video tribute was played when the game was stopped, followed by testimonials from former teammates and fans, even some Germans, during subsequent breaks in the game.
His 18-point first quarter was the highest-scoring period for a Dallas player this season, topping Harrison Barnes' 14 in the second quarter of an 86-75 victory over Milwaukee in early November.
One-on-One With Dirk Nowitzki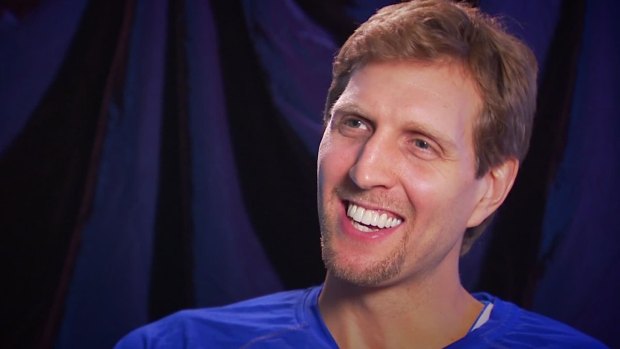 While the Lakers did little to stop Nowitzki's pursuit of the milestone, they made sure it didn't happen in the first quarter. With the final seconds winding down, a defender jumped out on him at the 3-point line, forcing Devin Harris to make an open 3 when he wanted to pass to Nowitzki.
Dirk's German Homecoming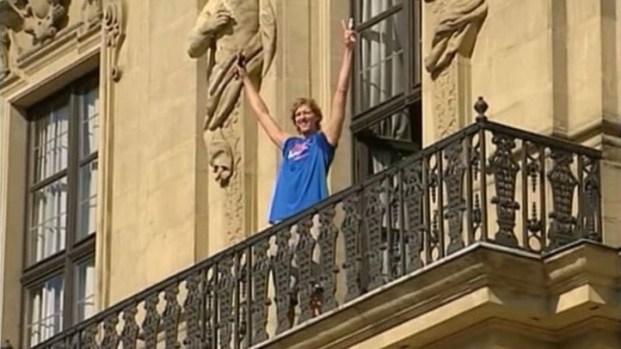 Published at 8:11 PM CST on Mar 7, 2017 | Updated at 4:59 AM CST on Mar 8, 2017