Dak Prescott looks at tape of the Cowboys' offense and he feels optimistic.
"I don't think we're far off," he said Thursday.
That's cool, but it looks like the same raggedy offense we've seen since the middle of last season.
Prescott has clearly regressed from a sensational rookie season — and it doesn't matter whether you blame the coaching staff, receiving core or you believe he's been overrated from the start.
As the Cowboys enter their most important game of the season against one of the NFL's top defenses, Prescott ranks 25th in the NFL in passing yards (192.2), 26th in passer rating (81.4) and 29th in average per attempt (6.7).
He's been sacked 16 times — only four quarterbacks have been sacked more — and he's completing a career-low 61.8 percent of his passes.
This dude bears virtually no resemblance to the player who was named Rookie of Year, forced Tony Romo to the bench and played in the Pro Bowl in 2016.
Why Jerry Jones Has Himself to Blame for Receiver Woes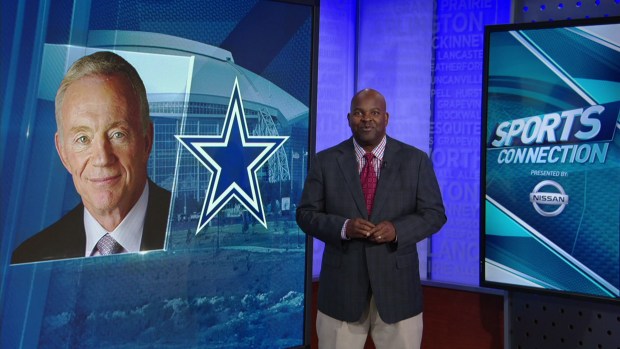 Too many times, he's tentative in the pocket or he feels the pass rush and his mechanics get discombobulated leading to errant throws instead of stepping up in the pocket, setting his feet and delivering the ball.
The result is the Cowboys have one of the of the NFL's worst passing offenses at a time when seemingly every other team's passing game is thriving.
Since the NFL merger in 1970, NFL teams have the highest completion percentage (65 pct) and touchdown passes (270) ever through five weeks.
Even a journeyman quarterback like Ryan Fitzpatrick already has three 400-yard games this season.
Newy's Cowboys-Jaguars Prediction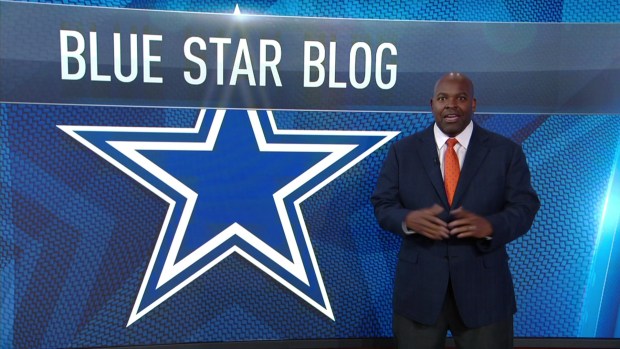 Then there are the Cowboys, whose inept passing game forces us to celebrate 200-yard passing days.
"Obviously I haven't had my best showing of late here recently," Prescott said of his accuracy. "Getting my feet right, making sure it's all in line, feet and eyes in line, and just making sure the ball's coming out of my hand earlier."
It's a collective issue.
Sometimes, it's the receivers whether we're talking about dropped passes or missed signals. Twice, against the Texans, Allen Hurns missed hand signals from Prescott.
Photos: Dallas Cowboys Cheerleaders 2017
The first, resulted in an incompletion on the game's first play. The second, forced Prescott to hand the ball of to Ezekiel Elliott, resulting in a four-yard loss, instead of the hitch he wanted to throw to Hurns.
Other times, it's the protection.
Twice in the fourth quarter against Houston, Prescott saw opportunities to make big plays to Cole Beasley and tight end Blake Jarwin but heavy pressure prevented him from getting the ball out.
Each of his four interceptions have occurred on deflected passes. Hurns called a fourth-quarter interception on a pass directed to Deonte Thompson a terrible play-call because it was a deep comeback against a defense designed to stop that play.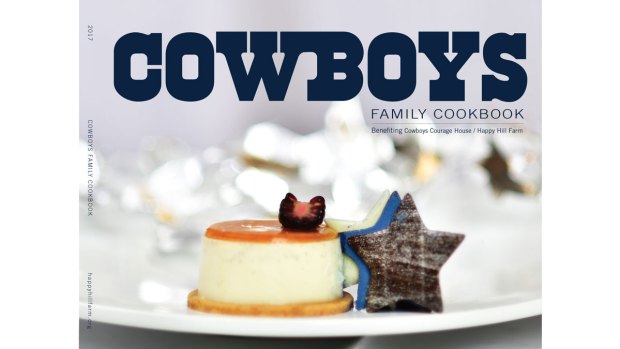 Inside the 2017 Dallas Cowboys Family Cookbook
Prescott said he could've changed the route, but has completed passes against that exact defense in the past.
Prescott said Hurns sent him a clarifying text as soon as the receiver realized his words could be construed as a criticism of the quarterback.
"There's going to be frustration," Prescott said. "You say things sometimes that are taken out of context. Everything that I read or that he said was all understandable. We're fine."
This season, Prescott has thrown twice as many passes with the Cowboys trailing (74) than leading (37).
It's no coincidence 10 of the 16 sacks the Cowboys have allowed have occurred with Dallas trailing.
"Everybody's got a piece of it," coach Jason Garrett said. "There's not one area where you say, 'If we got that shored up, we'd be an elite passing team.' It's everybody. We've all got to look at ourselves. We've all got to do a better job."
Now, they must do it against one of the NFL's best secondaries led by cornerback Jalen Ramsey.
Jacksonville allows a league-best 191.0 yards passing per game. Opposing quarterbacks have completed just 60 percent of their passes with three touchdowns, three interceptions and a 77.0 passer rating.
This seems like a bad week to try to fix what's wrong with Prescott and the passing game.
"I know I'm a better player mentally and physically than I was a year ago or two years ago," he said. "That's what's frustrating about all of it.
"But it's about sticking to what I know, believing in the people I know and the coaches and just fighting through it and knowing it'll get better."
The question is whether it'll happen fast enough to save the season.