The Cowboys had been waiting six weeks for a moment like this, an opportunity to hand the ball to Ezekiel Elliott in a close game.
But offensive coordiantor Scott Linehan, for some reason, didn't do it. And coach Jason Garrett didn't overrule him.
Now, they can spend the entire offseason second-guessing themselves since they were eliminated from the playoffs Sunday afternoon at AT&T Stadium.
If owner Jerry Jones wants to fire Garrett or Linehan he would be well within his rights after their shoddy decision-making, but the owner insists that's on his to-do list.
Seattle 21, Dallas 12.
Photos: Dallas Cowboys Cheerleaders 2017
Before their game, New Orleans beat Atlanta (23-13) and Cincinnati upset Detroit (23-16). If the Cowboys could've beaten Seattle and Philadelphia, which would probably be resting its key players next week, and Atlanta lost to Carolina the Cowboys would've made the playoffs.
The Cowboys didn't uphold their end of the bargain. Actually, they played one of their worst games this season.
We can talk about the three turnovers that set up all of Seattle's points. Or we can discuss Dez Bryant's wretched performance - he lost a fumble and dropped a pass that was intercepted - and his continued decline. Or we dissect Dak Prescott's 182-yard and two interception performance.
All of that's worthy.
The game changed, however, when Linehan and Garrett refused to give Elliott the ball on first-and-goal from three and Dallas trailing 21-12 with 7:54 left in the game.
Cowboys Rookies Load Salvation Army Angel Tree Gifts
You could live another 100 years and it still wouldn't make sense, considering Elliott had 24 carries for 97 yards at the time.
On first-and-goal from the Seattle 3, Prescott gained two yards on a run-pass option on first down.
"I saw something that made me want to pass. It just wasn't clean enough to throw it," Prescott said. "At the point, there were guys downfield and it was kind of hard to scramble and make a play. I just kind of had to do something with the ball."
"I never question the offensive coordinator, especially when he is putting the ball in my hands. I'm not going to say 'let's run the ball. Take the ball out of my hands.' I wasn't surprised, I didn't think about it until now," Prescott said. "On that, I've got to do a better job. If he puts the ball in my hands, I've got to find a way to get in the end zone."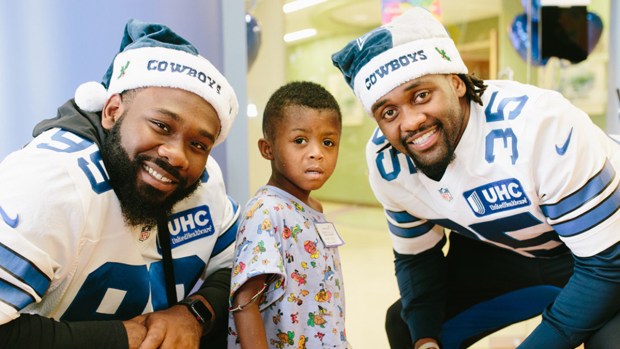 Cowboys Players, Cheerleaders Visit Kids at Children's Hosp.
The fault lies with Garrett. In that situation, he must tell Linehan to make sure Elliott gets the ball.
"The safety was in the box as a linebacker," Elliott said. "It was basically a pass read."
On the next play, right tackle La'El Collins was penalized for holding, making it second-and-12 from the Seattle 12. A sack by Seattle's Frank Clarke on next play and a seven-yard completion to Jason Witten set up a 34-yard field goal by Dan Bailey.
He missed it wide right.
Unbelievable.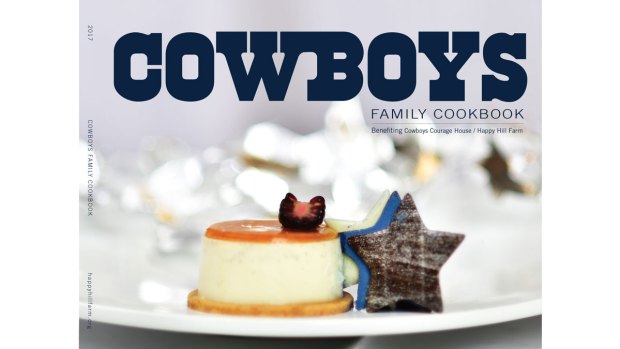 Inside the 2017 Dallas Cowboys Family Cookbook
Bailey, the second most accurate kicker in NFL history, had made 58 of 60 career kicks from 30-39 yards. He hadn't missed a kick from that distance since 2014.
Instead of pulling within two points with 5:43 left, Seattle remained ahead by nine points.
"In hindsight, we all wish we had tried Zeke in there," owner Jerry Jones said. "They had really been stacking it up for us and we all understood that."
"We've had a lot of good things happen with Dak faking that ball and keeping it himself. At the end, I'd like to have them all back down there and see what Zeke could do all the way up in there," said Jones. "When we're not in there we'll be second guessing some play calls for sure."
Deion Sanders' Former Home Heads to Auction Thursday
Frankly, that sequence of plays is unforgivable. It's a classic case of smart men making a dumb decision.
When you have one of the league's best running backs, a dude who spent the last six weeks getting shredded for a moment like this during his six-game suspension for violating the league's personal conduct policy then you hand him the ball four consecutive times, if necessary.
"My job is to play football. It's not to coach. It's not to call plays. I go out there and do what the coaches tell me," Elliott said. "Coach (Scott) Linehan has been doing this for a long time, and I trust him. I know I trust his judgment.
"It was just one of those days. Everything that could have gone wrong went wrong. We beat ourselves," Elliott said.

The game ain't complicated. Coaches and players make it complicated.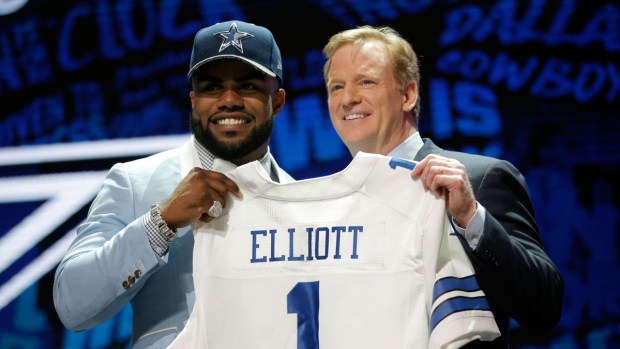 Photos: Dallas Cowboys Running Back Ezekiel Elliott
You run the ball behind your Pro Bowl center Travis Frederick and left guard Zack Martin as many times as it takes to hammer the ball into the end zone.
And if doesn't work, the blame belongs to the players. After Sunday's debacle, the blame belongs to Garrett and his staff.