Dallas Cowboys running back Ezekiel Elliott returned to practice Wednesday, happy to put the past six weeks behind him.
Elliott is fresh off a six-game suspension handed down by NFL Commissioner Roger Goodell after he was accused of, but never charged with, domestic violence.
He fought the suspension for weeks, but ultimately the NFL won and he was sidelined.
Elliott spent the next few weeks in Mexico, getting stronger and leaner, in anticipation of his return to the field.
Of the suspension, Elliott told reporters Wednesday he was ready to put it all in the past and never address it again.
"I going to thank the Cowboys organization for being behind me, thanks to my family and my team and my friends for supporting me through the time and especially the Cowboys fans who stuck by me through this tough time," Elliott said. "I'm not talking about it anymore. This is going to be the last time you hear me speak about it, so please don't even ask me about it."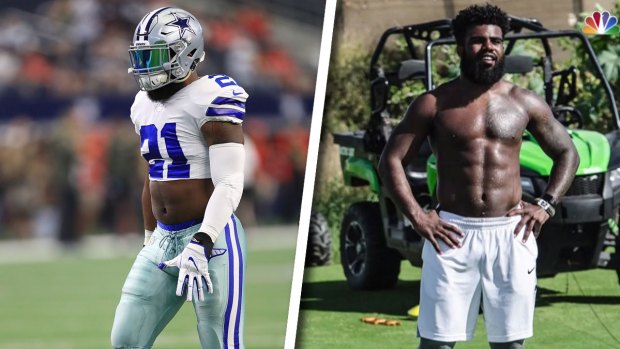 Zeke Elliott Returns From Suspension More Ripped
The Cowboys, now at 8-6, need to win out to have a legitimate shot at a Wild Card.