Bishop Dunne High School's Chevin Calloway announced his college commitment Wednesday morning.
Calloway announcemed his commitment to Arkansas at 10 a.m. live from his school. He was also considering offers from Texas and Mississippi.
Bishop Dunne CB Announces College Commitment
Before the announcement, he said the moment couldn't come soon enough.
"All the stress, the weight that's on my back will be off," he said.
Calloway decommitted from Iowa in November, telling The Dallas Morning News it had to do with the school's no-visit policy.
"Just the lack of communication I was having with the coaches," he said. "Just feeling uncomfortable throughout the process."
The 5-foot-10, 180-pound 4-star cornerback has been rated one of the top recruits in the state by several recruiting services. He intercepted 3 passes and added 55 tackles during his senior season for the Falcons and was named to the TAPPS All-State and Under Armour All-America teams.
Bishop Dunne coach Michael Johnson said Calloway's talent is obvious, but his work ethic is what makes him "special."
"I don't say this lightly: He's one of the best players I've ever coached in the eight years I've been a head coach at Bishop Dunne," Johnson said.
Bishop Dunne CB to Announce College Commitment Wed.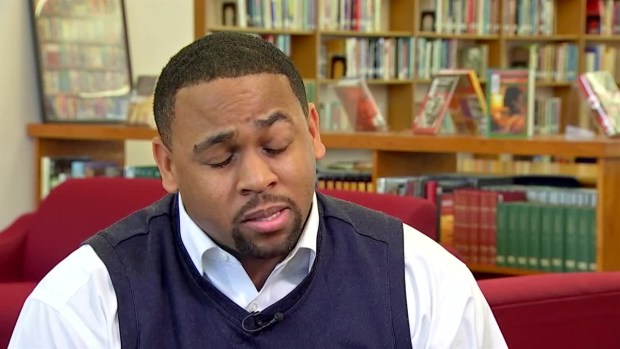 NBC 5 Sports' Pat Doney contributed to this story.