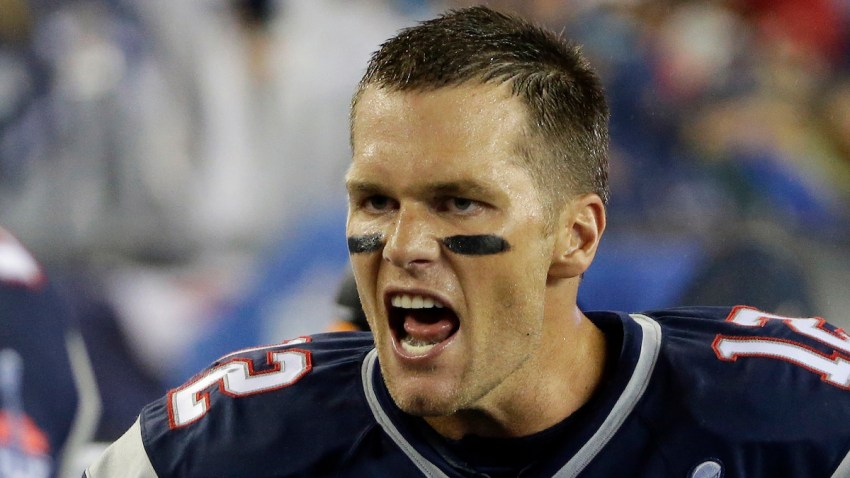 If there's room in that bloated folder, file this one under "Life Ain't Fair":
Sunday at AT&T Stadium Tom Brady will be playing. And Tony Romo won't.
All summer we salivated at the Cowboys potentially beating the defending Super Bowl champions on Oct. 11 because their future Hall-of-Fame quarterback wouldn't play and our undrafted free agent quarterback would. Nope. Inexplicably – though he obviously and intentionally destroyed his cell phone to hide evidence – Brady's suspension in Deflategate was overturned. Wish I could say the same for Romo's broken collarbone.
Sports Connection
Connecting you to your favorite North Texas sports teams as well as sports news around the globe.
So instead of a signature win in a magical season, now on Sunday the Cowboys are the major underdog looking to avoid going 2-3 on the flimsy hopes that Brandon Weeden matches Brady. Yeah, right.
I hate Tom Brady. And I have my (admittedly irrational) reasons:
10. Once upon a time he was an underdog 6th-round pick from Michigan. But, OK, we get it. How many rings does he have to win before he can be convinced he's proven his critics wrong? Biggest chip in the history of shoulders.
9. Sure he's won four Super Bowls, but only by margins of 3, 3, 3, and 4 points. A dropped pass here, two clutch, long field goal there and a pinch of dumb play call by the opponent. And once he won a ring by out-dueling … Jake Delhomme.
8. He still wears eye-black? Who does this?! Let me guess, he also inflates his own footballs?
7. He ruined three of my favorite shows with smarmy cameos in Family Guy, Entourage and Ted 2.
6. He's way less ugly than me. And, in all likelihood, you too. Can a guy that gets every other break known to man at least not enjoy elite handsomeness as well?
5. Giselle. (See No. 6).
4. He's 3-0 against the Cowboys. About to be 4-0.
3. "Spygate." "Deflategate." "Tuck Rule." If he wasn't so dang good, these would tarnish his legacy.
2. He actually, genuinely, likes Bill Belichick.
1. Because he proves that cheaters do win, and that, yep, winners often cheat.
A native Texan who was born in Duncanville and graduated from UT-Arlington, Richie Whitt has been a mainstay in the Metroplex media since 1986. He's held prominent roles on all media platforms including newspaper (Fort Worth Star-Telegram, Dallas Observer), radio (105.3 The Fan) and TV (co-host on TXA 21 and numerous guest appearances, including NBC 5). He lives in McKinney with his wife, Sybil, and two very spoiled dogs.
Copyright FREEL - NBC Local Media