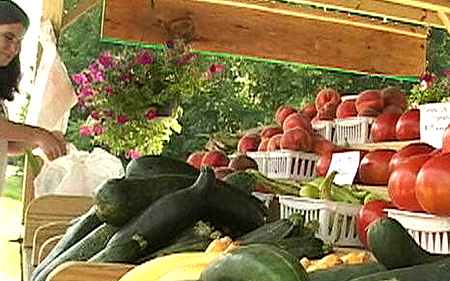 The Texas House approved late Thursday night a bill allowing the state to drug test unemployment applicants. But Democrats successfully used a parade of stalling tactics to run out the clock on a similar measure mandating such screening for welfare applicants.
The proposal that successfully passed was sponsored by Rep. Brandon Creighton, R-Conroe. It would require applicants to answer a questionnaire to see whether they are at risk of abusing drugs, and only if there is reasonable suspicion, would the Texas Workforce Commission require a drug test.
Creighton said the proposed law was carefully designed to be constitutional, adding that only first-time applicants working in occupations that require drug tests would undergo screening. Applicants who test positive could ask for a retest or keep their benefits if they enroll in a treatment program within seven days. Otherwise, the person could reapply after 30 days.
Politics
Politics from around the world.
"We've had an effort across the nation of over 29 states working on related issues and measures to require a drug screen that could lead to a drug test," Creighton said. "The Texas Workforce Commission would use a nationally accepted screen to determine if a test is needed."
Opponents say the measure would hurt the families of workers who paid unemployment insurance while they were working. Civil liberties advocates also call it a warrantless search.
"We don't have any data that people who have lost jobs due to no fault of their own ... that there is a large number that are using drugs," said Rep. Chris Turner, D-Fort Worth. "Aren't we just adding insult to injury when someone is unemployed?"
The bill received unanimous, bipartisan support in the Texas Senate. After a procedural vote Wednesday, the bill will go to Republican Gov. Rick Perry for his signature.
Meanwhile, Rep. Four Price, R-Amarillo, sponsored Senate Bill 11 covering those applying for Temporary Assistance to Needy Families, more commonly known as food stamps. He said the first positive test results in a six-month suspension, a second positive leads to a 12-month suspension and a third positive result triggers a lifetime ban. But he said only failing an initial screening will lead to a test.
"There needs to be good cause to show that testing should occur," he said. "This requires testing for anyone who has a felony drug conviction, a history of drug abuse or who fails the questionnaire."
The bill already passed the Senate, but House Democrats angrily opposed it. They eventually managed to bog it down in more than an hour of debate on the floor as a key midnight deadline to pass proposed legislation in the chamber came and went.
"This assessment is so broad, that I think it's unbridled," said Rep. Helen Giddings, D-Dallas.
Fellow Democrat Sylvester Turner of Houston said, "I don't think that I should be drug tested just because I am poor.
"Let's test everyone who receives a government benefit or a government subsidy ... do not discriminate just because people are poor," Turner added.
In a final scramble to get the welfare measure passed in time, Price even accepted an amendment subjecting members of the state Legislature to some drug testing. Rep. Eddie Lucio, D-Brownsville, joked "can you point to anyone in here" who might fail such screening.
It wasn't enough. Debate continued and the clock struck midnight, effectively killing the bill.
Copyright AP - Associated Press