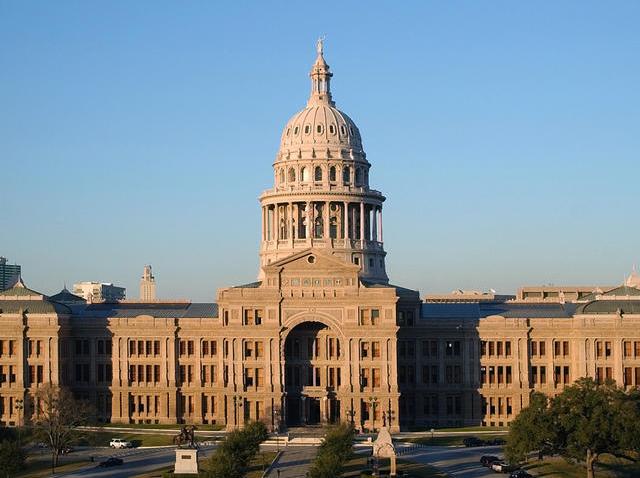 Republican Rep. Beverley Woolley has heard the threats and seen the television ads warning her that supporting Joe Straus for speaker of the Texas House could cost her re-election.
Still, she's standing by him.
"I've got broad shoulders," she joked, acknowledging the barrage of attacks from conservative groups.
Politics
Politics from around the world.
Woolley, who last month pledged to support the speaker, has been on the receiving end of a grassroots, conservative effort to oust Straus. Activists claim he is too moderate for the newly minted GOP supermajority in the House.
The 150-member chamber will elect their presiding officer on Tuesday, at the beginning of the 140-day legislative session. Republican Reps. Ken Paxton and Warren Chisum are challenging Straus for the job. The speaker sets the agenda and controls which bills are taken up. In terms of political influence, the House speaker is on par with the governor and lieutenant governor.
House Republicans have scheduled a caucus meeting for Monday, the day before the session begins, to take a nonbinding vote. Caucus votes are traditionally not part of the speaker election process, but conservatives hope to build momentum for a new speaker. Straus insists he has the votes to win another term and has released the names of 122 members who had pledged their support to him, much more than the 76 majority he needs to win. But the list came out before conservatives turned up the pressure.
One Straus foe, a group called Women on the Wall, is running anti-Straus television ads in Houston and Dallas. Portraying the race as the "Speaker Showdown," they warn local lawmakers like Woolley that the choice is a "conservative speaker or your seat."
Several other groups have put lawmakers on notice that their vote for speaker will weigh heavily when their end-of-session scorecards come out. Last week, a conservative-leaning watchdog group filed an ethics complaint against Straus, alleging that he unlawfully accepted campaign contributions and failed to disclose required details.
With congressional redistricting on the agenda for the legislative session, the race has even drawn in national figures such as former Arkansas governor-turned-pundit Mike Huckabee and former U.N. Ambassador John Bolton, who both endorsed Paxton.
"Outside lobbying groups began to realize that in places like Texas, the speaker can exercise so much power, it's very cost efficient to get involved in speaker races," said Michael Phillips, a government professor at Collin College who has written a book about the office of Texas speaker.
The Texas Alliance for Life endorsed Paxton, claiming Straus isn't "committed to allowing the pro-life legislation to pass, in particular, defunding Planned Parenthood," said Joe Pojman, executive director of the anti-abortion group.
"It's been amazing," said Paxton, 48, who says 17 House members have publicly pledged their support to him. "I've never seen an issue in the state that's generated this much interest from Republican voters."
Straus was elevated to the seat two years ago with the help of Democrats. At that time, the House was still controlled by Republicans, but with a 76-74 split, they only held a two-seat majority. Then Straus was seen as a bipartisan leader and did not wield the seat's power like his predecessor, former Speaker Tom Craddick, who was ousted because of his bruising leadership style.
Since then, Republicans swept last year's general election, and will have a 101-49 supermajority this year.
Straus insists he is a true conservative.
"Speaker Straus is pro-life," said Straus spokeswoman Tracy Young. "Speaker Straus is a fiscal conservative who led the House in cutting taxes and spending in a closely divided House last session."
Opponents disagree.
"His history, his own personal voting record has been more moderate on fiscal issues and more liberal on social issues," said Paxton, a lawyer who also has a title company. "He appointed (chairmen) that were more liberal than the overall House, let alone Republican members. That's disturbing to Republican voters. Voters also struggle with the fact that he was elected overwhelmingly by Democrats."
Straus, a wealthy San Antonio business man from a prominent family, has stayed out of the public view in recent days and would not grant an interview before the start of the session.
"He's focused on the task before them, the business at hand," Young said, noting the vexing task of balancing the state budget with a massive shortfall and without raising taxes as Straus and other Republicans have pledged.
Straus' family has been in the horse racing business for close to 100 years, and anti-gambling forces fear he would use his powerful post to promote an expansion of gambling in Texas. But Straus, whose family holds a stake in San Antonio's Retama Park horse track, has said he would take a hands-off approach to gambling bills and allow the chamber to exercise its will.
"I will not be involved in an issue, any issue, where my personal interests will be advanced," Straus told the AP shortly before he was sworn in last year.
As for abortion, Straus has said he supports restrictions on the procedure, including a requirement that parents give their consent before their minor children terminate a pregnancy.
"I support existing laws on abortion," he said in 2009. "I believe the laws that are currently in place are not at this point a state matter."
Copyright AP - Associated Press