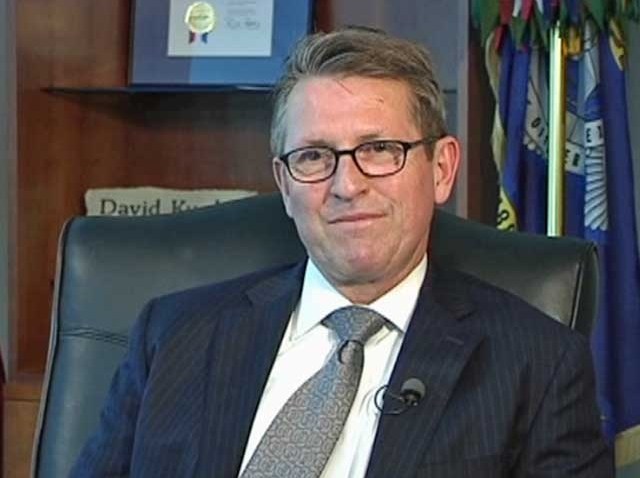 Former Dallas Police Chief David Kunkle says he is mulling over a run for the mayor's office.
Kunkle met with NBC DFW's Ken Kalthoff Wednesday afternoon where he said the cat was out of the bag and that he was indeed considering a campaign for the top office in the city.
"What my intent is, is to try to determine in the next two weeks how broad and deep my support is and whether I can raise enough money to run a city-wide campaign," Kunkle said. "I feel very confident within the neighborhoods throughout the city, that I will enjoy a lot of support."
Politics
Politics from around the world.
Kunkle's wife told NBC DFW earlier in the day that her husband was "seriously considering running" for the office.
"There's a very, very strong probability I'll run. I wouldn't be at this point unless there was a strong probability," Kunkle said.
Since leaving as the city's top cop in April of last year, Kunkle accepted a position with the University of North Texas Dallas campus as the "executive in residence" for the W.W. Caruth Jr. Police Institute.
Councilmember Ron Natinsky and Dallas Attorney Jim Moore have announced they are running for mayor. Several other people have said they are considering campaigns including Dallas Councilmember Angela Hunt.
Current Dallas Mayor Tom Leppert has said he will not seek reelection.
NBC DFW's Ken Kalthoff contributed to this report.