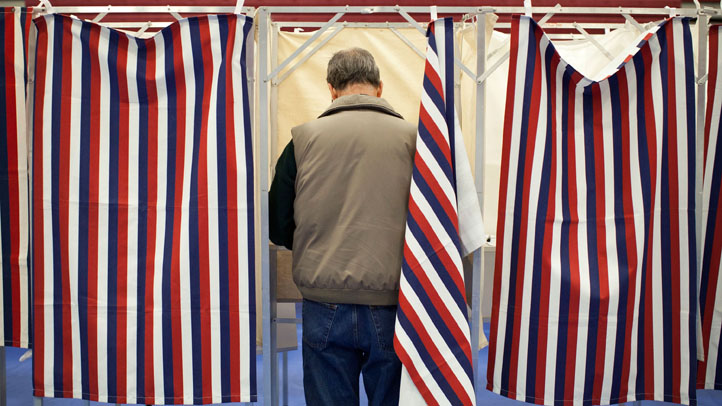 The House is considering asking voters to approve term limits for future officeholders -- which could send a message to Rick Perry, the longest-serving governor in Texas history.
The bill easily cleared the Senate in March. It seeks to place a constitutional amendment on the ballot that would limit future officeholders to two consecutive terms.
Perry took over in 2000, when then-Texas Gov. George W. Bush left for the White House. He is now America's longest sitting governor, but hasn't said if he will seek a fourth full term next year.
Politics
Politics from around the world.
The proposal is sponsored by Republican Sen. Kevin Eltife, who ran for Senate after local term limits prevented him from re-election as mayor of Tyler.
If approved, however, term limits wouldn't apply to Perry, judges or current state lawmakers.
Copyright AP - Associated Press