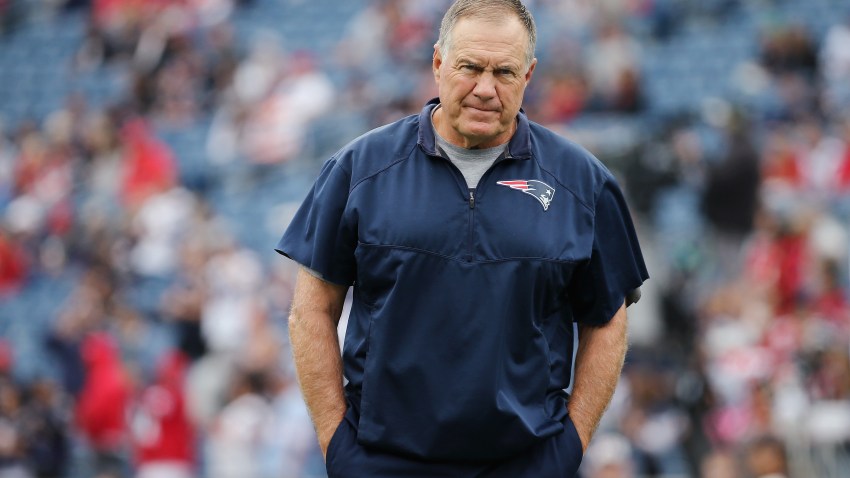 About $13.7 billion would be cut from the next Texas budget, affecting schools, health care and almost every state agency, according to a draft sent late Tuesday to lawmakers and leaders.
Public schools would have their funding cut by $5 billion under the budget draft, while Texas colleges and universities would see a $771.6 million reduction.
The draft also calls for cutting $2.3 billion in state general revenue funds from Medicaid, the Children's Health Insurance Program and other health and human services. The Texas Historical Commission would see its funding drop by almost 80 percent.
Politics
Politics from around the world.
The cuts to education and health care services were expected because those areas made up more than half of this year's $87 billion state budget.
Rep. Jim Pitts, the chairman of the House Appropriations Committee, said he would explain the proposal to the chamber on Wednesday. The baseline budget, which attempts to address a budget shortfall expected to top $15 billion, does not use any tax increases or money from the state's Rainy Day Fund.
The draft is just the beginning of a long process, which probably won't be finalized until next summer when the governor signs the Texas budget for 2012-13.
"There are no sacred cows for this next biennium for our introduced bill," Pitts said last week. "So many people said, 'You cannot cut education.' You can't not cut education. We will be cutting every article within our budget. We will be cutting health and human, we will be cutting education and we'll be cutting our own budget in the Legislature."
Some analysts say the true shortfall could be much higher than $15 billion -- closer to $27 billion -- if lawmakers intend to maintain spending at current levels and still pay for enrollment growth in public schools and on Medicaid rolls, cost increases and other variables. That figure amounts to almost a third of discretionary state spending in the current budget.
The Texas Constitution requires a balanced budget, and state leaders and many of the new supermajority of conservative legislators elected in November have vowed not to raise taxes, meaning the shortfall will have to be overcome almost entirely with cuts.
The shortfall will be the driving force behind almost every decision the Legislature makes. From state parks and highways to health care programs for the poor and disabled, state agencies are bracing for the hatchet.
Early proposals ranged from a loss of about 8,000 state jobs to the reduction in reimbursement rates for physicians, hospitals and nursing homes that participate in Medicaid -- a decrease that could eventually dry up participation in the program for poor and disabled Texans. Schools are expected to lose up to $6 billion and a proposal to allow larger class sizes could clear the way for school districts to lay off thousands of teachers.
Copyright AP - Associated Press