Former House Speaker Jim Wright, the longtime Texas Democrat who served more than three decades in the U.S. House of Representatives, died Wednesday morning at the age of 92, NBC News has learned.
The World War II veteran and author, often praised for his eloquence and oratorical skills, was living in a Fort Worth nursing home and battling a lengthy illness when he died. Funeral arrangements are pending.
Born James Claud Wright Jr on Dec. 22, 1922, Wright and his siblings, whose father was a professional boxer-turned-tailor, lived in several cities in Oklahoma and Texas during their formative years. Wright would go on to graduate from Dallas' Adamson High School in Oak Cliff in 1939 before heading back to Fort Worth.
After graduation he would earn a two-year degree from Weatherford College. He transferred to the University of Texas at Austin, but after the bombing of Pearl Harbor in December 1941 he dropped out to join the U.S. Army Air Forces. Wright would become a decorated bombardier, earning the Merit of Legion and Distinguished Flying Cross for combat missions flown over the South Pacific.
Following the end of World War II, Wright returned to Texas and entered politics. He won his first election to the Texas House of Representatives, but lost his re-election bid. He then, at 26, won an election to be the mayor of Weatherford for four years.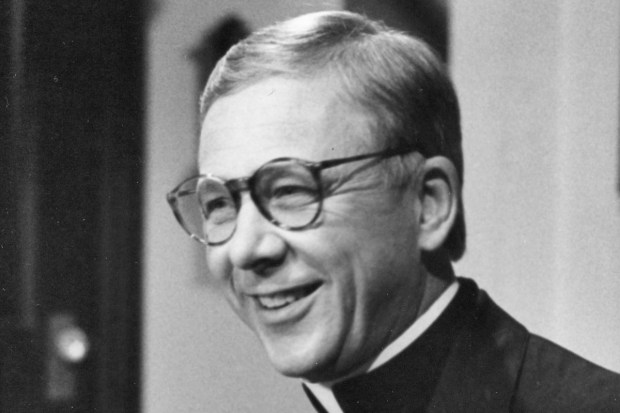 In Memoriam: William Christopher
In 1954 he won his first of 16 consecutive Congressional races, eventually rising to the role of speaker in 1987. For 34 years Wright would represent the Fort Worth-area until he left Washington in 1989 amid an ethics investigation, a move he later said may have been a "gross misjudgement."
Known as an eloquent speaker, Wright was a disciple of House Speaker Sam Rayburn, a fellow Texan. He also was a confidant of another Texan, Lyndon B. Johnson, who served in the Senate during Wright's initial years in Congress before becoming vice president in 1961. Wright lost a special election to fill Johnson's Senate seat that year.
Wright was in the presidential motorcade on Nov. 22, 1963, when President John F. Kennedy was assassinated in Dallas. "To describe the depth of sadness that engulfed us that day defies vocabulary," he once said, recalling how the friendly mood of the Dallas crowds turned to "sheer terror and horror." His friend Johnson became president that day.
Jim Wright's Legacy in Politics Explored
The former speaker is perhaps best known for the Wright Amendment, the law he sponsored that restricted air travel out of Dallas Love Field to encourage growth at Dallas/Fort Worth International Airport. In 2006, President George W. Bush signed legislation to repeal the amendment and loosen some flight restrictions. The final restrictions imposed by the Wright Amendment expired in October 2014.
After leaving Washington, Wright lectured and delivered a number of speeches around the country. He taught a political science course for three years at Texas Christian University in Fort Worth and also authored a number of books. Additionally, he wrote a weekly column in The Fort Worth Star-Telegram for 10 years.
In 1991, Wright lost part of his tongue to cancer. He had more surgery in 1999 to remove and reconstruct parts of his jawbone and tongue when the cancer returned.
In retirement, Wright remained in Fort Worth until his death Wednesday morning.