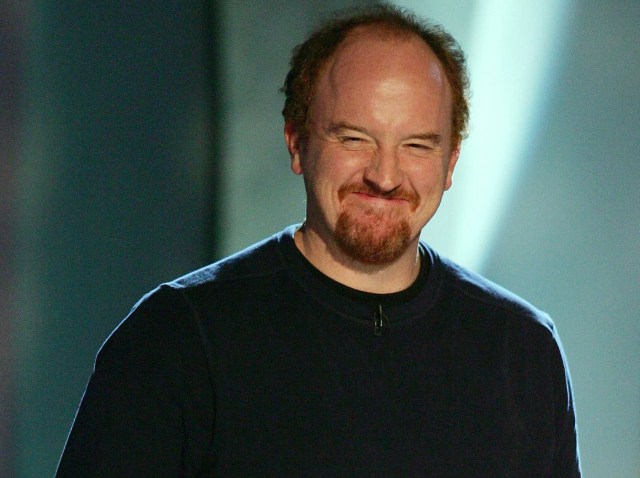 The short-lived 2006 HBO show "Lucky Louie," a vehicle for comedian Louis C.K., came off as sort of a modern-day, R-rated version of "The Honeymooners."

C.K. played a muffler-shop worker living in a bleak Kramden-like apartment, with his wife, a tough, foul-mouthed nurse, and their young daughter. Instead of having an Ed Norton, Louie's best pal was played by comedian Jim Norton, whose character was a degenerate pot dealer.

"Lucky Louie" was uneven, but struck the occasional moment of emotional truth in the serio-comic portrayal of a frustrated, trapped loser approaching 40 – like when he impulsively quit his job out of a misplaced sense of pride after his wife intervened to get him a raise.

The dozen episodes, including one where Louie deserted his sick daughter to go to a ball game and another where his wife decided she hated him, generally ended on notes of dark humor and resigned futility, instead declarations of "Baby, you're the greatest!"
Now C.K. is back, in a new show, called "Louie," that premieres Tuesday at 11 p.m. on FX. The show marks a prime opportunity for C.K. to expose his often hilarious – and bitter – brand of humor to a wider audience.

The venue is a good one for the comic, who has written for David Letterman, Conan O'Brien and Chris Rock. He may not have the near-total freedom of HBO (thankfully, we won't have to see him naked anymore). But C.K. hopefully will get ample creative space on the cable channel that spawned the bawdy and irreverent "It's Always Sunny in Philadelphia."

The new program mixes filmed comic vignettes about his life as a divorced dad of two with bits of standup, the latter gimmick ala early "Seinfeld." Like Jerry Seinfeld, C.K.'s standup is observational. But unlike Seinfeld, C.K. primarily sees a bleak world in which he's a not-so-lovable loser.

He is bluntly honest and self-confessional, and shows no interest in being likeable (on "The Tonight Show" last week, he talked about volunteering in his 7-year-old daughter's class ­– and referred to her classmates by an unprintable epithet. "I don't love, you're not my kids," he reasoned).

C.K., much like Seinfeld's old partner, Larry David, deals in the comedy of the uncomfortable.

Ricky Gervais in "The Office" and Sarah Silverman, in her late, lamented Comedy Central show, explored similar territory, but both in the guise of clueless characters very much mired in their own fantasy worlds.
Louie is a realist, without a pretense of a sunny disposition ­– and without much optimism that things are going to turn out well.

But we'll hope for him that he has better luck finding the TV audience he deserves this time around.
Hester is founding director of the award-winning, multi-media NY City News Service at the City University of New York Graduate School of Journalism. He is the former City Editor of the , where he started as a reporter in 1992. Follow him on Twitter.New York Daily News
Copyright FREEL - NBC Local Media