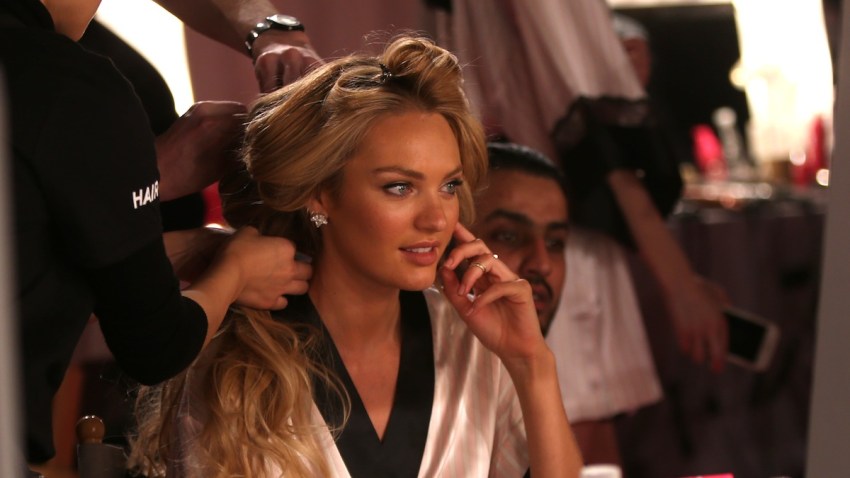 Ever wondered what goes on behind the scenes at Victoria's Secret annual fashion show?
Models, photographers and stylists took to social media in the lead-up to Tuesday's first catwalk show in London, documenting everything from pre-appearance workout routines to how they get picture-perfect hair and runway-ready.
Wearing barely-there lingerie — some adorned with wings and encrusted with gemstones — top models such as Karlie Kloss and Alessandra Ambrosio will take the stage amid performances from Taylor Swift and Ariana Grande.
[View the story "Behind-the-Scenes with the Victoria's Secret Angels" on Storify]