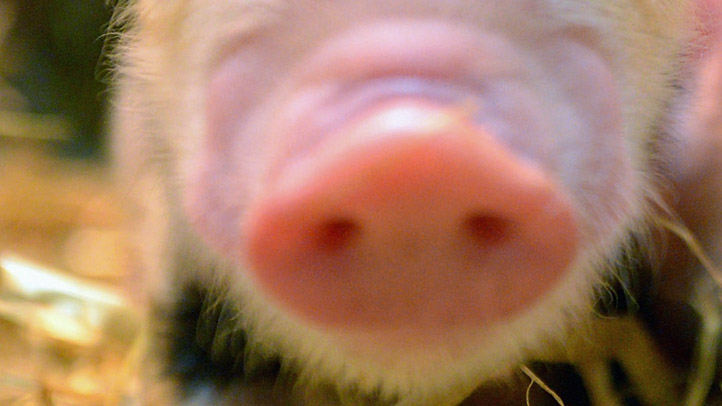 English firefighters got a hearty reward for saving more than a dozen piglets from a fire: sausages made from the pigs themselves, Reuters reported.
The thank you from farmers in Milton Lilbourne, 70 miles west of London, has drawn a spot of criticism after a Facebook post showed the sausages, enough for the fire service to tell NBC News, "We recognize that this story has caused offense to some — we apologize for this and such have removed the post."
Eighteen piglets and two sows were rescued from a hay fire sparked by an electrical fault.
Farmer Rachel Rivers told the BBC she wanted to thank the firefighters for their work. "I'm sure vegetarians will hate this," she noted.