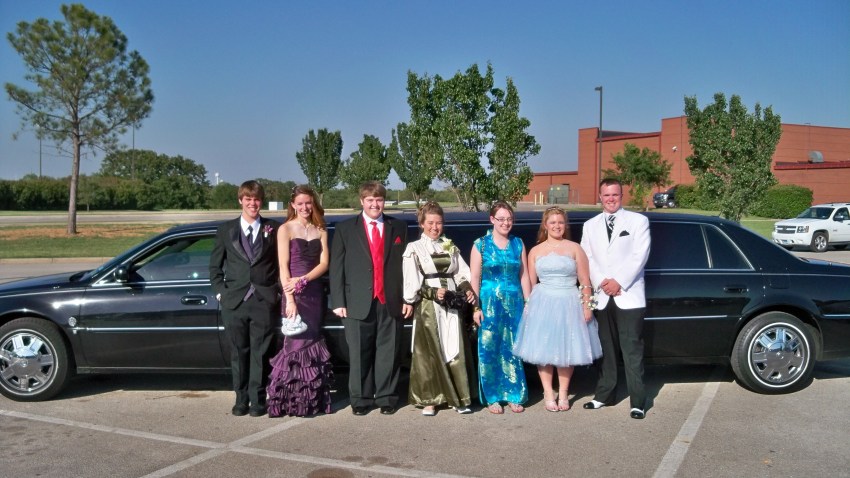 Welcome to Watch List, where we identify five things on TV to watch while you stay at home and get ready for your high school prom. How come no one ever thinks to bring a bucket with them to prom? You know, for retching? Because you will retch. If the nerves don't get to you, the schnapps will. LET'S GO!

GLEE – 8:00PM (FOX) Lots of prom-themed programming tonight, including this new episode of "Glee" featuring their infamous cover of "Friday." And you can tell the "Glee" folks are aching to have everyone marvel at their retooling of the song and be like OMG! GLEE HAS DONE IT AGAIN! Well, I'm sorry, but you could dress that song up any way you like and it's still "Friday." Teen harmonies and Lady Gaga's drum machine ain't changing it. Also featured tonight are covers of "Dancing Queen" (which will no doubt be sung by Chris Colfer), "Isn't She Lovely", and Adele's "Rolling In the Deep." If you prefer the actual Adele, without gratuitous throbbing beats, she's over at "Dancing with the Stars" an hour later. ANTICIPATION: GLEE PROM!

WORST. PROM. EVER. – 10:00PM (MTV) More promminess, with this made-for-MTV movie about three saucy teens who try and salvage the night after their prom dates ditch them at the last second. Expect many sexy hijinks and plenty of grim reminders that you are not actually watching "Superbad." ANTICIPATION: THE TITLE COULD SAY IT ALL!

ONLY IN AMERICA WITH LARRY THE CABLE GUY – 9:00PM (History Channel) Continuing with the high school theme, Larry heads to Minnesota tonight to attend a local high school. Hey, who skipped that guy past fourth, fifth, sixth, seventh, and eighth grade? The system fails us yet again. ANTICIPATION: LEARNY!

BECOMING CHAZ – 9:00PM (OWN) Oprah's network premieres this documentary special from Chaz Bono explaining the process of his gender reassignment surgery. Just in time for him to go to prom! Or not. ANTICIPATION: WRENCHING!

THE GOOD WIFE – 10:00PM (CBS) That naughty Kalinda went and slept with Alicia's husband, and now Alicia is all like, "Nuh nuh girl! WE'LL HAVE WORDS!" You know where they should settle this sort of thing? A prom. It makes all the sense in the world. ANTICIPATION: HIGH!