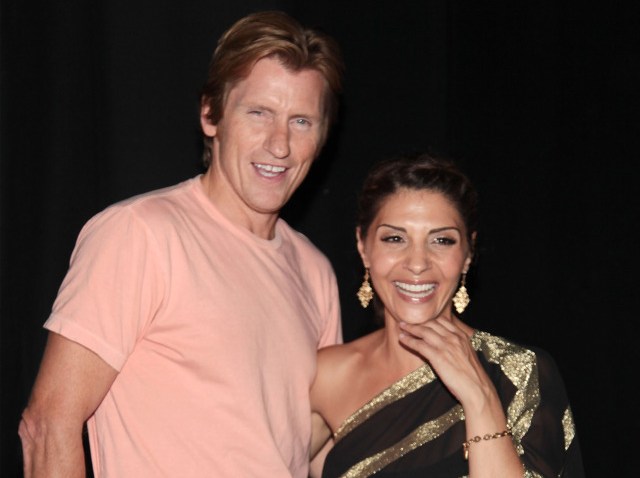 Welcome to Watch List, where we identify five things on TV to watch while you stay at home and remember to NEVER mess with your JetBlue flight attendant. LET'S GO!

RESCUE ME – 10:00PM (FX) Tommy Gavin has, in the past, raped his wife, lost and nearly killed his kid, killed his sister-in-law while drunk driving, and now has baptized his own child in a bath of mixed liquor. I dare say I'm just about out of patience with this feller. And what was Peter Gallagher doing helping Tommy drown his kid? He's either the worst priest ever, or the coolest. I'm pretty sure it's the former, but those eyebrows have a way of turning you in their favor. Anyway, tune in tonight to watch Tommy burn some kittens. ANTICIPATION: PUNCHY!

AMERICA'S GOT TALENT – 9:00PM (NBC) Twelve acts culled from YouTube come in to dazzle the judging panel. Expect lots of running mascara, dancing on treadmills, light saber acrobatics, dramatic varmints, and cats playing keyboards. ANTICIPATION: WHAT ABOUT THAT WACKY DANCING BRIDE AND GROOM?!

FLIPPING OUT – 9:00PM (Bravo – an NBC/Universal network) It's the series premiere of that show about that guy who sells houses and has a weird tan and very odd-looking mouth. Seriously, peep that dude's piehole. He looks like he eats everything sideways. He scares me. ANTICIPATION: CREEPY!

HELL'S KITCHEN – 8:00PM (FOX) It's the season finale tonight as the final two contestants battle it out. And the grand prize for the winner? No longer having to appear on this show. ANTICIPATION: YELLING!

LOUIE – 11:00PM (FX) Last week's mother episode of "Louie" demonstrated both its strengths and its weaknesses. Parts of the show were screamingly funny. Other times, I felt like I was stuck watching a Mike Leigh film I had no interest in watching. "Louie" is all about laughing in the face of an almost cosmically negative environment. But sometimes, the laughter fades and the show is almost unrelentingly pessimistic. Still one of the most compelling things on TV though. ANTICIPATION: MAN, HE REALLY HATES HIS MOM!