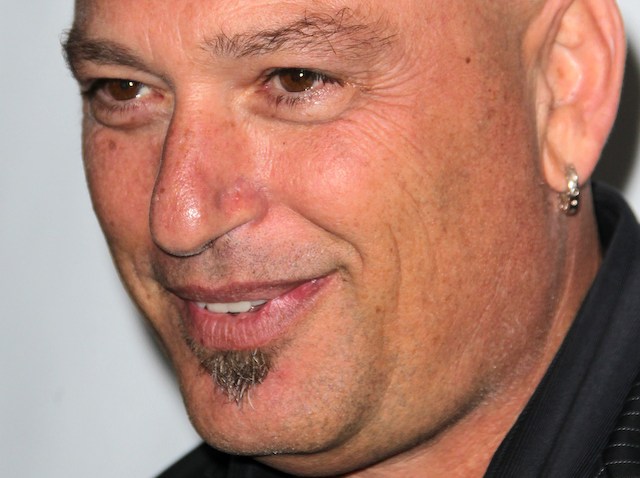 Welcome to Watch List, where we identify five things on TV to watch while you stay at home and try to figure out if the Whoppers have gone bad. How would you know if malted milk was no longer safe to eat? It seems so mildewy to begin with. LET'S GO!

MOBBED – 9:00PM (FOX) It says a lot about our country that we consider this a terrible economy and yet Howie Mandel manages to remain gainfully employed. After "Deal Or No Deal" and the immortal "Howie Do It" comes this new show in Howie's trilogy, combining the awkwardness of "Candid Camera" with the fun of flash mobography. Everyone loves a flash mob, do they not? One minute, you're out getting groceries. The next, BAM! A thousand people are blocking your way back to your car with an impromptu rendition of "Don't Go Breakin' My Heart." It's like a miracle. A hugely inconvenient miracle. ANTICIPATION: MOBBY!

AMERICAN IDOL – 8:00PM (FOX) Another singer gets the boot, but first… you'll have to sit through performances from Jamie Foxx, Fantasia, and will.i.am. Maybe they'll all sing TOGETHER, and it'll be a radical interpretation of Eddie Murphy's "Party All The Time." You know it's right up their alley. ANTICIPATION: MY GIRL WANTS TO PARTY ALL THE TIME PARTY ALL THE TIME PARTY ALL THE TIME!

MLB OPENING DAY – All Day (ESPN) Baseball season has arrived, so ditch work and catch a tripleheader on ESPN starting at 1PM, wrapping up with the World Champion Giants taking on the archrival Dodgers at 8PM. Only 161 more games left! ANTICIPATION: BEER!

CSI – 9PM (CBS) In the spirit of Opening Day, the CSI's bet on whether they can "hit for the cycle" in a single evening – working a homicide, suicide, accidental death, and a natural death. And will Catherine's dismemberment streak hit 50 straight? That's record territory. ANTICIPATION: DEATH!