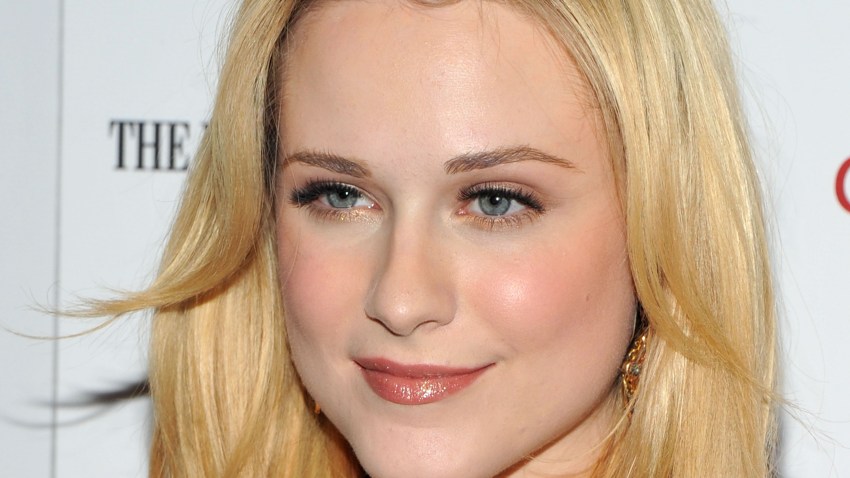 Why was Evan Rachel Wood drawn to a film like "The Conspirator," director Robert Redford's exploration of the Abraham Lincoln assassination? Maybe it runs in the family.
"My father is really big into conspiracy theories," Wood tells PopcornBiz as "The Conspirator" hits home video today. "He's kind of a history buff, and I actually grew up with a replica of John Wilkes Booth's gun in my house."
But even growing up with that talisman on display and an awareness of the mysteries surrounding the 1865 killing of America's 16th President , the actress said that before taking on the role of Anna Surratt, she wasn't highly conversant in the details surrounding the role of Anna's mother Mary Surratt (played in the film by Robin Wright), the boardinghouse owner who was implicated in the plot and ultimately put to death.
"I had knowledge of it, but I had no idea when I read the script that there was so much that I didn't know," says Wood. "I didn't know anything about the Surratt Family. I didn't know that there were multiple assassination attempts, and not just on the President, and I was unaware that more than one person was involved. So it excited me and it taught me something new."
"I concentrated more on the corner of the story that belonged to my character, I think, because I loved the stories of Anna and Mary," says Wood, noting that the Surratt matriarch "was the first women ever executed in America – I had no idea! She wasn't even really directly involved. You make up your own mind about it, but as far as being the one that pulled the trigger on Lincoln, she was not, and so that's kind of nuts, and I just loved how Anna was so loyal to her family no matter what."
Another fascination from her youth was her director himself, Redford. "I was big into Westerns when I was little and "Butch Cassidy and the Sundance Kid' was definitely my favorite one," she admits, adding that she found the experience of working alongside the film icon to be slightly unsettling. "It's really weird because there he is in front of you and he's your director. I mean, it's surreal and it's hard not to get distracted and think of the Sundance Kid. But it really was cool being directed by someone who's that amazing of an actor, because they really know how to talk to you to get the performance that you want. So you're not sitting there frustrated, trying to do what you think the director wants. It's very clear very quickly."
And then there's that love of post Civil War era she cultivated since childhood – which may be over now. "I've always wanted to wear a giant hoop skirt – until I was wearing one and then that went out the window," she laughs.
"The Conspirator" is out on DVD and Blu-ray today.