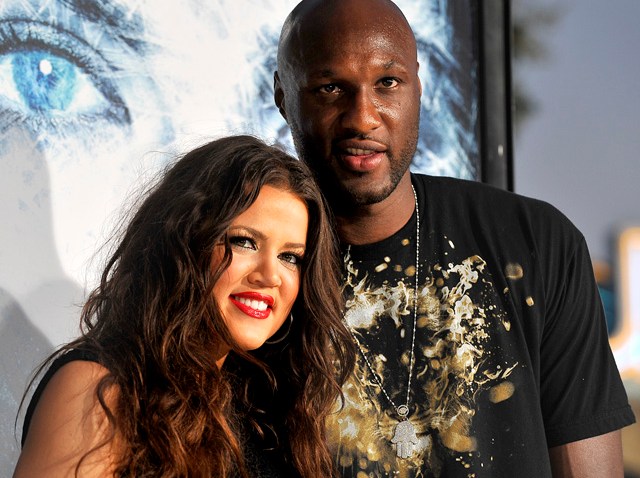 This would be a real fast break — Khloe Kardashian and Lamar Odom plan to wed this Sunday, according to reports.
Sources confirm the date to E! News and claim that most guests (but apparently not some of his Los Angeles Lakers teammates) have already been notified over the phone, with formal invites expected to arrive later this week.

Of course, the 25-year-old E! starlet is keeping mum about the whole thing, telling us exclusively, "I cannot confirm or deny…"

This may be the fastest courtship ever that did not involve a shotgun. Or a drunken weekend in Vegas. Or a baby. Kardashian and Odom met at a party put on by the newest Laker, Ron Artest, about six weeks ago. Since then, the reports have been that the pair are almost inseparable and are very happy.

The couple wanted to get married quickly — on Sept. 29 the Lakers start training camp, and from there through the playoffs his time commitments are pretty intense (with games virtually every weekend from mid-October through likely June). That would really only leave this weekend.

So just add water and — insta-wedding.

All this means even more interesting courtside seating for this year's Lakers games. Besides the always fun "Who is sitting next to Jack tonight?" game there will be the "Who is that next to Khloe?" game. Just think, Kardashian, Vanessa Bryant and Jeanie Buss all sitting in a row… a paparazzi's dream.

Then again, if Odom gets off to a slow start this season (and you never know with him), Kardashian could be in for the "Jessica Simpson treatment" from Lakers fans. (Remember, Dallas Cowboy fans blamed Simpson for quarterback Tony Romo's poor play. We're not sure who they are blaming this year.) And that could get ugly.

Kurt Helin lives in Los Angeles, believes that marrige is a good thing, and runs the NBA/Lakers blog Forum Blue & Gold (which you can also follow in twitter).
Copyright FREEL - NBC Local Media