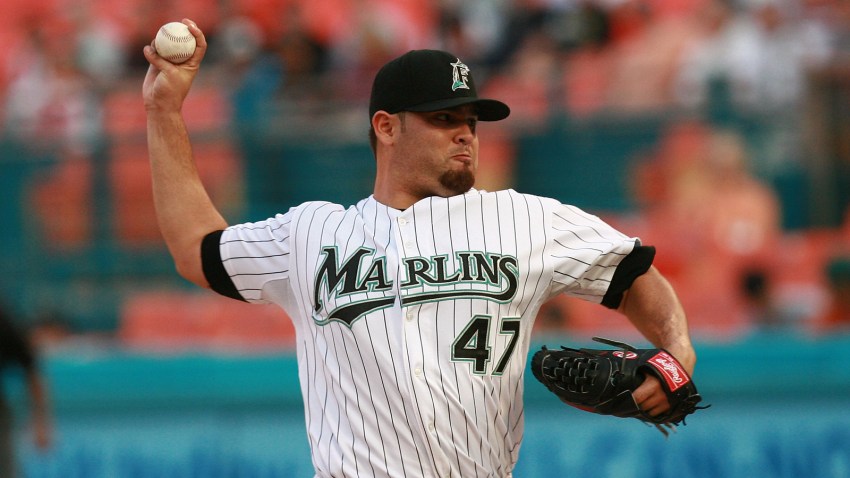 The imam of a London mosque used his influential position in the late 1990s to train and aid terrorists and used the cover of his religion to hide in plain sight, a prosecutor told jurors in his opening statement Thursday before a defense attorney promised that the defendant will explain himself during the trial.

Assistant U.S. Attorney Edward Kim described Mustafa Kamel Mustafa in starkly different terms than did defense attorney Joshua Dratel, even referring to him by a different name, his alias Abu Hamza, as he told how Mustafa led of a large London mosque with hundreds of followers and engaged in a "global campaign to spread terror."

"Abu Hamza was not just a preacher of religion," Kim said. "He was a trainer of terrorists and he used the cover of religion so he could hide in plain sight in London."

The prosecutor said Mustafa, 55, arranged satellite communications for kidnappers in Yemen in a 1998 attack that killed four people, directed others to set up an al-Qaida training camp in Bly, Ore., in late 1999 and early 2000, and arranged for fighters to attend an Afghanistan al-Qaida training camp.

Dratel told jurors his client had never harmed Americans and did not participate in any of the acts charged in the case.

"Mr. Mustafa has not been hiding in a cave," he said. "He's an open book. It's not a secret conspiracy."

He said Mustafa, extradited from England in 2012, would tell his own story when he testifies, and he cautioned jurors that they might not agree with some of his opinions.

"He said a lot of harsh things," Dratel said. "These are views, not acts. This is expression, not crimes. He needed to be outrageous to an extent to reach the entire spectrum of his community and keep them in the conversation. He couldn't walk a road that left him without access to extremists on one side of the other."

The lawyer said British intelligence officers repeatedly enlisted Mustafa's help to keep situations under control and non-violent.

Kim told jurors that witnesses they will hear during a trial expected to last about a month included a former hostage who escaped a terrorist attack in Yemen in 1998 and later interviewed Mustafa at his mosque, getting him to admit that he gave satellite phones to the kidnappers and believed the attack was justified.

He said a tape recording of her interview with Mustafa will be played at the trial.

Before opening statements began, Judge Katherine Forrest told lawyers that Mustafa had written her a letter asking if he could deliver his own opening.

She rejected the request, saying it would be a "hybrid representation" that might give jurors the impression that a statement meant to be a trial roadmap was actually evidence.

The 55-year-old cleric was extradited from England in 2012.
Copyright AP - Associated Press