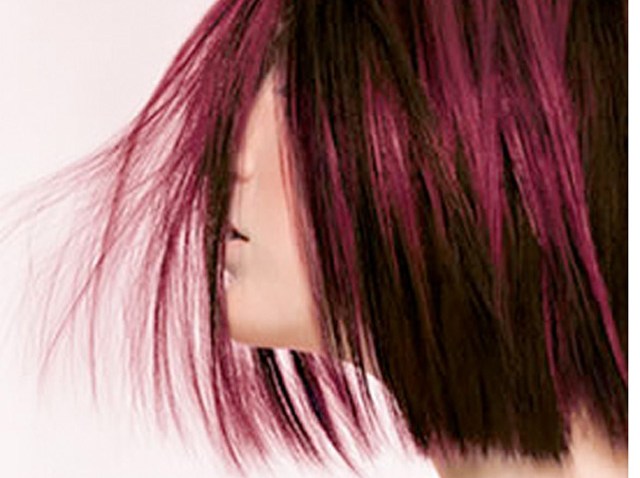 Most people welcome hot, summertime temperatures, but if you have curly hair and spent hours straightening it, the summer can mean months of anguish.
More and more women are now turning to hair straightening at salons, where newer formulas are becoming popular.

Amy Sturmer, of West Hartford, has long hair that naturally has curl and some frizz. She spends an hour styling it each morning and decided to straighten her hair to cut that time in half.
She spent two and a half hours having a product called "Body and Shine" put on her hair at Matthew Phillips Salon in West Hartford. Her hair was washed, then the product was combed through her long locks. It was a lot of work, but this will last up to four months.
"With this product, we are in charge of how much curl is left in the hair. It's really a defrizzer, along with a straightener," salon owner Matthew Phillips said.
Aimee's hair came out much smoother than what she walked in with.
"I'm thrilled. It should cut down my prep time in the morning by a half hour, which is very precious to me in the morning" Sturmer said.

At Naomi's Studio and Salon in West Hartford, stylists use an organic Keratin method to straighten and smooth locks. It can also be done on colored-treated hair.
"They can get the nice smooth results without doing all the extra stuff like flat irons and things on their hair that causes so much damage." Salon owner Naomi Martinez says
Client Norma Gonzalez wants her naturally curly hair smooth for the summer months and she is willing to pay hundreds of dollars to get it that way.
Stylist Elise Omara starts by washing Norma's hair five times. The Keratin is then applied. It will take four days to sink in and Norma will not be able to wash her hair during that 72 hours.
After the Keratin is applies to her hair, a stylist dries and straightens it, seven times on each section with a hot flat iron.
Just over two hours later, Norma can't believe her "new" hair.
"I love it," she said. "I feel like a new person and I like the fact that when I wash my hair, I will get the body back."
Both straightening processes last three to four months and they are costly, but priceless to many women who love the results.
Naomi's Salon and Spa's prices start at $350 for the straightening, which includes special shampoo and conditioner that clients must use afterward. Prices go up for longer hair.
At Matthew Phillips Salon, straightening prices start around $290, including the products for washing at home.
For those wanting to try the process for just three or four weeks, Naomi's Salon and Spa offers an "Express Keratin Treatment," which is done quickly. Costs start around $60.