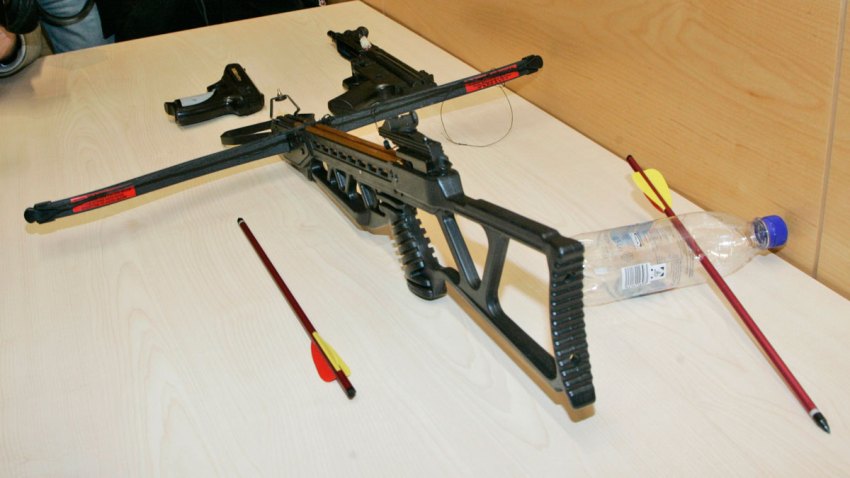 A sheriff's deputy shot with a crossbow while trying to make an arrest in Michigan fired back "at least once" and killed the suspect, police said.
The deputy with the Montcalm County Sheriff's Department was in stable condition following surgery for the crossbow bolt wound, police said in a statement Saturday.
The Michigan State Police were investigating the case.