"There were literally bags strewn everywhere up there, coffee cups overturned… People literally just got up and ran."
Regina Kirschbaum and her husband Michael ran too after shots rang out in the LAX airport terminal where they were waiting to catch their flight home.
The Kirschbaums live in Stamford, Conn., and were finishing up a business trip to California. They own a women's accessories store called Agabhumi and are getting ready to open their newest location in Santa Monica. The couple was waiting at Gladstone's Restaurant, sitting with their backs to the windows, when people started yelling and running.
Kirschbaum said she was writing emails at the time.
"I turned around and saw a tsunami of humanity coming toward the back of the restaurant," she said in a phone interview Saturday night, while stranded at LAX. "It was really a sight to behold."
Amidst the turmoil and confusion, restaurant workers ushered people toward the back and pulled down the store's metal gate to lock them inside and keep everyone else out. Someone turned off the music and as the restaurant speakers went quiet, gunfire was audible.
"I've never heard gunshots in person in my life, but I knew exactly what they were," Kirschbaum said. "I don't know how many shots we heard. Four or five, from what I can remember."
She said everyone was told to get down on the floor during what she believes was the tail end of the gun battle between police and 23-year-old Paul Ciancia, who authorities say, killed one person and injured two in the Saturday shooting spree. Ciancia was wounded in the shootout and was taken into custody.
"It was pretty terrifying," she said, adding that the room was quiet and everyone stayed calm. She credits restaurant workers with protecting them. "There's a silence that comes with, you know, people just not knowing. For the most part, people were really cool and we just kind of held onto each other."
They stayed there, crouched on the floor, until a voice of authority commanded them to stand up and put their hands in the air. Kirschbaum said she stayed down until restaurant employees spread the word that the LAPD had arrived.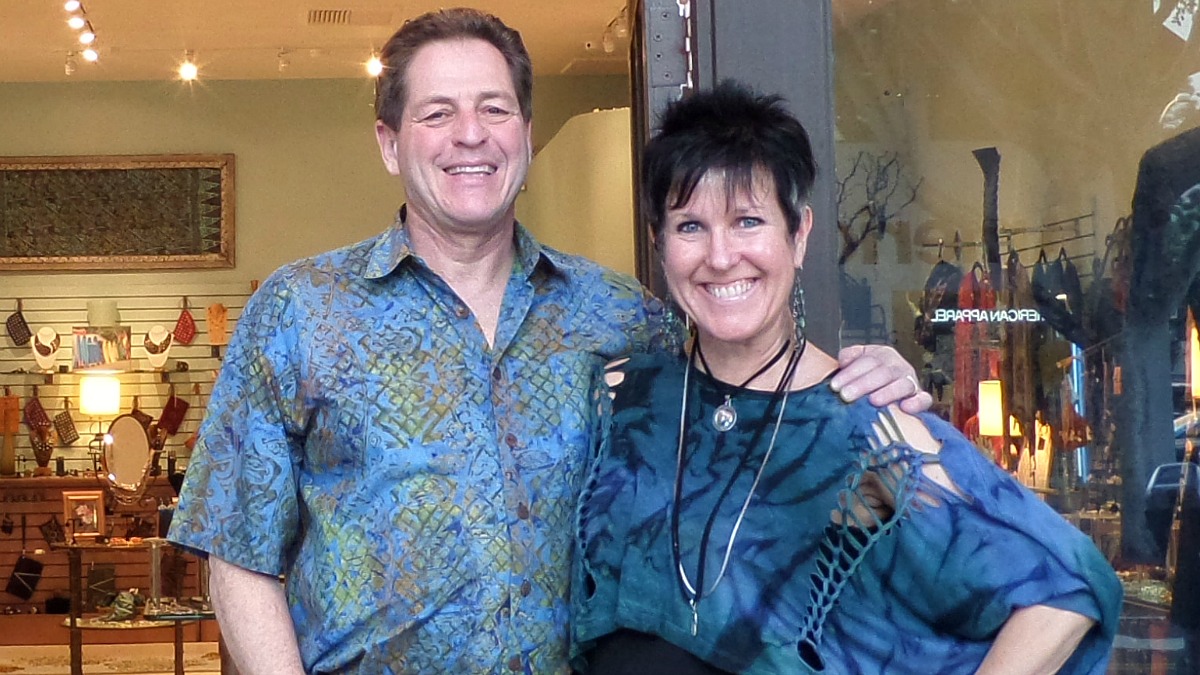 Soon after, people were allowed to make bathroom trips with a police escort, and that's when the Kirschbaums saw the carnage on the other side of the door.
"It looked like Pompeii… like a present-day Pompeii," Kirschbaum said. "Luggage had been abandoned. A moment in time was frozen. What you saw was the aftermath of the terror."
She said bags were strewn about, coffee cups overturned and cookie wrappers littered the ground. The scene on the other side of the windows was just as desolate, with not a car in sight.
Police finally gave the all clear and escorted them to a new gate, but Kirschbaum said it's been difficult trying to find a way home, since their original flight was canceled. They flew Virgin Atlantic and the entire gate was roped off as a crime scene, so the airline couldn't do much to help them out, Kirschbaum said.
Despite being stranded, they're feeling fortunate and are sending their prayers to the shooting victims and their families.
"It's just one of these days where you have to throw all the regular rules out the window and count your blessings," Kirschbaum said.
An LAPD officer, 39-year-old Gerardo I. Hernandez, was killed in the shootout in Terminal 3. Two others were injured.