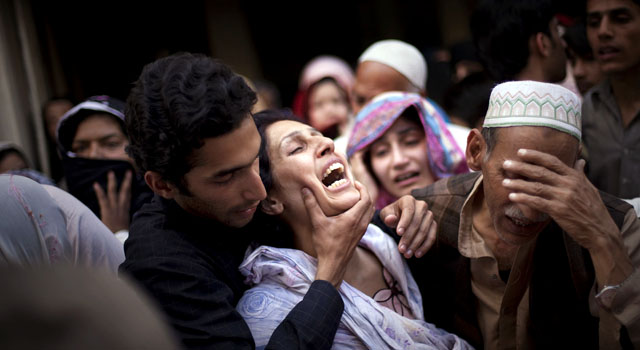 The Sochi Olympics has brought out an interesting range of excuses among athletes who failed to live up to expectations.
Weather has been the most popular scapegoat and one of the most legitimate, considering the number of events that have been delayed, rescheduled and even cancelled on account of melting snow and fog.
Still, other excuses abound, from bad uniform material to conspiratorial referees. Here are some of the reasons athletes gave when asked why it all went wrong:
BAD JUDGES/COACHES/LEADERSHIP
While many athletes would celebrate an Olympic silver medal, Canadian ice dancers Tessa Virtue and Scott Moir were disappointed with their second-place Sochi finish and pointed the finger at their coach, Marina Zoueva, whom they shared with gold medal winners Charlie White and Meryl Davis. "We sometimes felt like (Zoueva) wasn't in our corner," Moir said, according to the Associated Press. "We had some odd things happen this year. We expected Marina to be on our team and work with us like in Vancouver." (Virtue and Moir took the gold in Vancouver over Davis and White, who took silver.)

Speed skater Maria Lamb went on a colorful tirade against the leadership of U.S. Speedskating, which she blamed for the country's poor showing in Sochi. Earlier a theory emerged that their skinsuits were slowing them down, but Lamb said, according to the AP, that was "just the tip of the iceberg" and that some of her teammates "have raced better in spite of the organization rather than because of it.
Hannah Teter missed the halfpipe snowboarding podium by a fraction of a point. She told reporters after her fourth-place finish behind teammate Kelly Clark that she wasn't "super stoked on the judging.

"I thought maybe I should have a little bit of a higher score, just because I did all the tricks big and clean," she said.
Officials also took blame for the USA's loss to Canada in women's hockey. ESPN analyst Julie Foudy tweeted that U.S. forward Hilary Knight complained that officials counted a goal scored against her team after a whistle was blown. "What sport allows that?" she asked.
Days later, it was the Russian men's hockey team doing the complaining. Officials decided not to count a goal scored on the U.S. after goalie Jonathan Quick pointed out that the goal had been knocked off its mooring.

Alex Ovechkin told the Chicago Sun-Times that Quick himself "pulled [the net] out" -- an accusation seconded by other Russian players.

U.S. figure skater Ashley Wagner also put some blame on officials — and Russia — for a poorer-than-expected score during the team figure skating competition.

Her reaction — mouth agape, brow furrowed in offended disbelief — became one of the first viral images of the Games. "I was so excited with that strong program, and I know exactly how that program was supposed to go, and I still don't exactly agree with some of the calls that were made," she told Us Weekly. "But we're in Russia, and we're at the Olympics, and I can't give them any room because they're going to take it."

FAILING GEAR
Before speedskater Lamb went on her tirade about officials at the U.S. Speedskating Association, a different theory emerged to explain the team's poor performance: Their high-tech Under Armour skating suits were slowing them down.

After trading them in for different uniforms, it became clear that the problem lay somewhere else.

Saturday, American Brian Hansen finished 7th in the 1500m race, while two-time silver medalist Shani Davis finished 11th in a race he was expected to win.

"We spent a lot of energy here focusing on things that we didn't quite necessarily have to focus on in the past," Davis said, according to NBC Olympic Talk. "I'm sure none of my competitors had to deal with half of what I had to deal with while I've been here, but there's no real excuse for it. I'm a professional. I'm one of the best speed skaters in the world. I just didn't have it."

For the Norweigan cross-country skiing team, a wax conspiracy was the culprit behind disappointing 4th and 5th place finishes. The country's "chief ski wax technician" concluded that the team's suppliers denied them the most technologically advanced ski wax in order to give other teams a shot at the medal podium.

"We have received confirmation that others have things that we have not received," Knut Nystad said, referring to the top-of-the-line wax, which other teams had and Norway did not, according to The Local, a Norweigan publication. "There's always been talk that Norway is dominant," he said. "Now they have a chance to create alternative winners, which in the long-term is positive for the sport. But it's damn annoying."
THE SNOW
High temperatures in Sochi have been such a concern for organizers that, according to the New York Times, they hastily imported 24 tons of salt during the Games. (The salt was used to melt the snow so that it would re-freeze overnight into a harder surface for competitors.) So it's little surprise that losers (and even some winners) complained about conditions.
Alpine skier Ted Ligety, who has not placed higher than 8th in three Sochi events, complained that the slushy snow gave a disadvantage to racers with later start times. "It's the same running first as it is to run 30th if it's really good conditions," he said. "That's really the main reason we like it icy. It's also more consistent underfoot and it feels safer to push on, safer to push your body, push the line, push the skiing."
Sabahaltin Oglago, a cross-country skier from Turkey who finished 75th out of 86 skiers competing in a qualifer, said he was impressed with his result considering the quality of the piste."It is hard to ski on soft snow, I would have got a much better result if the snow were normal," he told the Hurriyet Daily News, a Turkish daily.

His teammate, who finished last in her cross-country event, also criticized conditions. "They spray something on the snow, and it feels different since we are used to skiing on natural snow," she said.

Here was Austrian Nordic combined competitor Wilhelm Denifl's take on the snow: "Holes and ruts form if the snow on the landing zone is not hard enough...The snow becomes unstable, and if we are landing consistently in the same area, and at a high speed, the pressure associated with landing can make it unstable. And dangerous."
FAILING BODY PARTS
When American Alpine giant Bode Miller, who is sponsored by Icon Lasik, missed the medal podium in his first Sochi race, he blamed it on his eyes.

The three-time Olympian told reporters that his eighth place finish in the men's downhill, he determined, was the result of his poor vision in cloudy conditions."I was supposed to get an eye surgery earlier this year," Miller said. "We just never found the time to do it because the race schedule was so tight. We were pretty (upset) looking back on that that we hadn't figured out a time to do that, because for me my vision is critical."

Miller, who later redeemed himself with bronze medal in the men's super-G, appeared to take some ownership of his downhill defeat, but in the end went right back to his eyes. "At the end of the day we all kind of concluded the fault came down to me," Miller said, before adding that his coach had made it clear to him that he does not "win when the sun is not out.'"

Decorated Alpine skier Aksel Lund Svindal announced that he would not compete in the last two races of the Sochi Games after failing to make the medal podium in his first two events. His coach told the AP that Svindal is suffering from allergies and fatigue.

On Sunday Svindal tweeted: "Olympics have not been the way I wanted. No medals. Haven't been good enough. But I'm blessed with awesome teammates. Thanks Kjetil!"

His teammate Kjetil Jansrud won the super-G gold and bronze in downhill.

Another Olympic athlete, meanwhile, had more serious ailments to blame (which he didn't) for his last-place finish in a cross-country race. Peruvian Roberto Carcelen competed in a 15k with two broken ribs, against doctors' recommendations. He told reporters that the pain was worth it because he had to fulfill a promise to Peru.

American Snowboarding star Lindsey Jacobellis was also a champ about her disappointing loss in the women's snowboard cross event. She fell on the course missing a shot — for the third time — at Olympic gold in the event. "There's a lot out there you can't control, but unfortunately, what I could control today was what didn't work," she said. "That's the unfortunate part." Jacobellis added that "there are worse things in life than not winning."