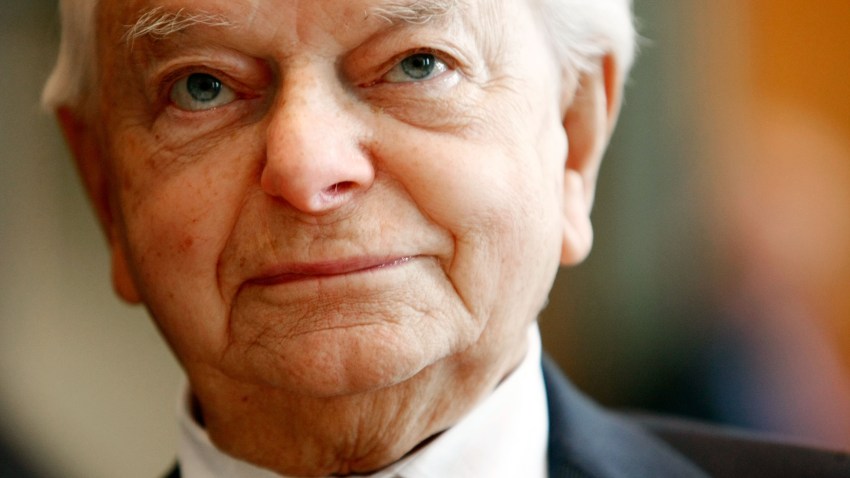 Sen. Robert Byrd (D-W.Va.) was hospitalized Tuesday morning after falling at his McLean, Va., home, a spokesman told Politico.
Fairfax County Fire officials confirmed that a person was transported from Byrd's home to a hospital, but would not release info on the patient. A neighbor told Politico that several ambulances, fire trucks and security personnel could be seen outside Byrd's home at about 9 a.m.
Byrd's spokesman told the Associated Press that the senator stood up too fast and fell, and that his caregiver called an ambulance "out of an abundance of caution."
The senator will stay in the hospital for a few days, according to his senior aides. He suffered no broken bones or bruises, but doctors found an elevated white blood cell count. Doctors advised that Byrd receive antibiotic treatment and stay in the hospital for observation to prevent infection.
Byrd is in good spirits, though he was disappointed that he missed the Senate photo Tuesday afternoon, his aides said.
Byrd, the longest-serving senator in U.S. history, is 91 years old, and his health has been deteriorating. He has made few appearances on Capitol Hill this year, but was able to give a speech on the Senate floor following the death of Sen. Ted Kennedy, who he called his "dear, dear friend."
"I had hoped and prayed that this day would never come," Byrd said after Kennedy's passing. "My heart and soul weeps at the lost of my best friend in the Senate, my beloved friend, Ted Kennedy."