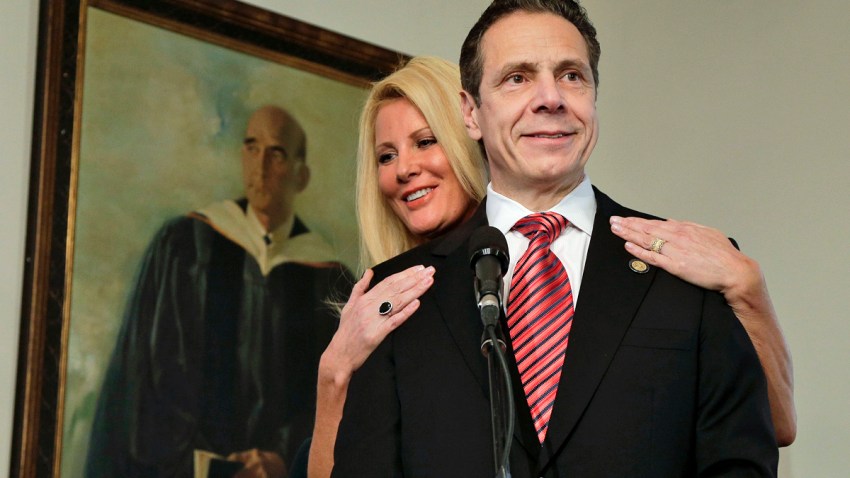 Food television star Sandra Lee continues to recover from a double mastectomy, thanking well-wishers for their support and saying "it's all good" in a video posted to Facebook Thursday.
Lee posted photos and videos from her hospital room after the hours-long surgery Tuesday, including some with live-in boyfriend Gov. Cuomo.
In the video to fans and family, she thanked them for their support.
"Thank you so much for all of your thoughts and prayers and all of your stories," she said. "I love your stories, so the more you can send the better."
Other photos from the hospital show her receiving flowers from friends and sharing moments with Cuomo. The governor drove Lee to the hospital before the procedure and had been by her side Tuesday and Wednesday.
Lee had the surgery a week after announcing she had been diagnosed with breast cancer on ABC's "Good Morning America." The surgery was initially scheduled for last week but was delayed after Lee came down with an upper respiratory infection.
Lee is known for her "semi-homemade" cooking concept, which combines pre-packaged and fresh ingredients. She has hosted several cooking shows on the Food Network and written several best-selling products.
She and Cuomo have dated since 2005. They share a home in Westchester County.
Copyright AP - Associated Press