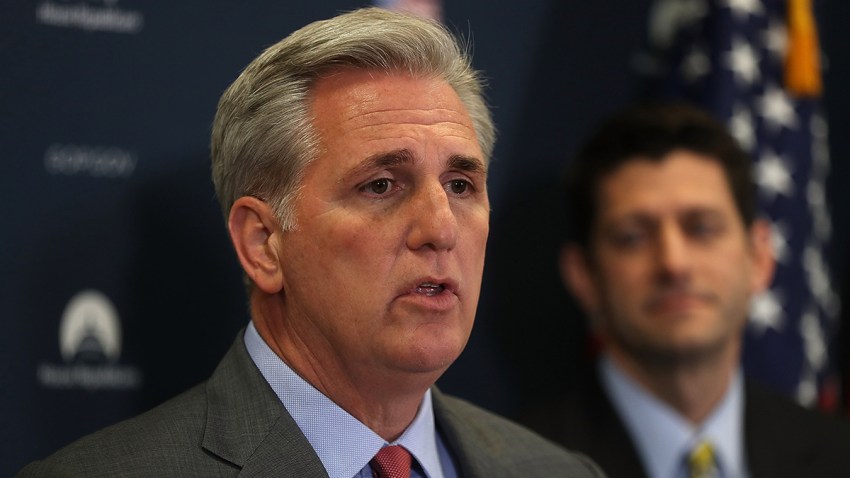 House Majority Leader Kevin McCarthy on Sunday downplayed the need for legislation protecting Robert Mueller, the special counsel investigating Russia's role in the 2016 presidential election, and questioned the integrity of the Department of Justice during an interview on "Meet The Press."
"I don't think there's a need for legislation right now to protect Mueller," McCarthy told NBC News' Chuck Todd on "Meet The Press," adding, "Right now there is not an issue. So why create one when there isn't a place for it?"
The comments came following reports that President Donald Trump wanted to fire Mueller last summer.
"I have confidence in Mueller," McCarthy said. "I have questions about others within the FBI and the [Department of Justice]."